Preschoolers in Mr. Murphy's class have been working on their creativity and math skills recently as they created this awesome quilt!! This is such a great project!! Way to go preschoolers!! 🐾🐾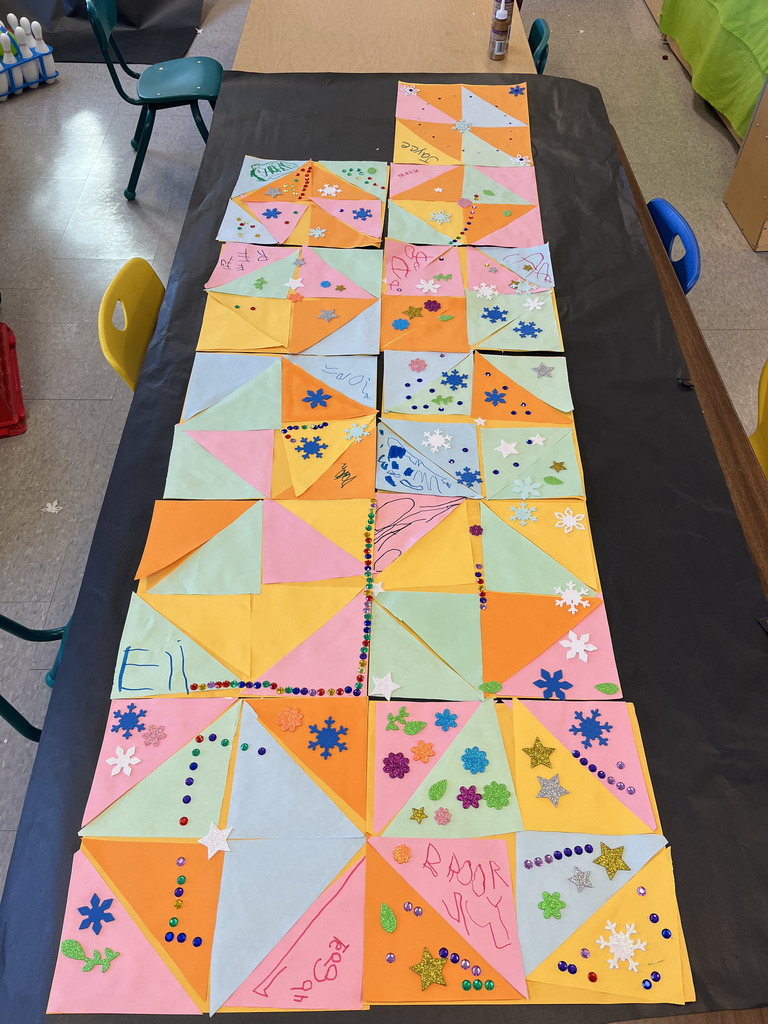 Our boys basketball team lost against a good Clarke team this past Friday night, 72-55. Our guys competed hard; it just wasn't our night. Here is an excerpt from an email we received this morning from a Clarke parent: "I am......a parent of one of the (Clarke) basketball boys. I wanted to commend your Boys Basketball team for what happened AFTER the game. I saw a few of them bring out garbage bags so I paid a little extra attention.....What I saw was your boys showing respect for our gym by cleaning BOTH sides of the bleachers......Please let those players and parents know it did not go unnoticed. And THANK YOU for teaching these kids a lifelong lesson of respect, doing the right thing, and lending a hand when needed. I am sure our custodians appreciated it as well."

🚨🚨 Reminder 🚨🚨 No School Monday, January 16th for Staff Professional Development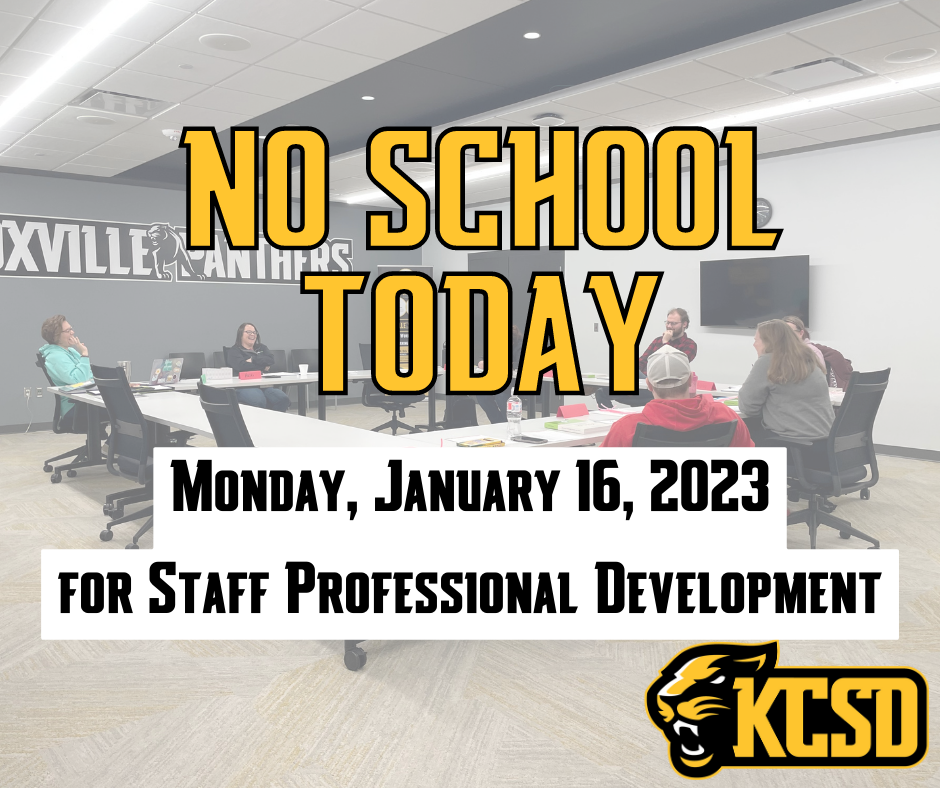 Tonight the Boys and Girls Basketball teams travel south to Osceola to take on the Clarke Indians! Let's pack the gym to support these teams tonight! If you can't make it, tune in here:
https://www.youtube.com/@clarkecsd4996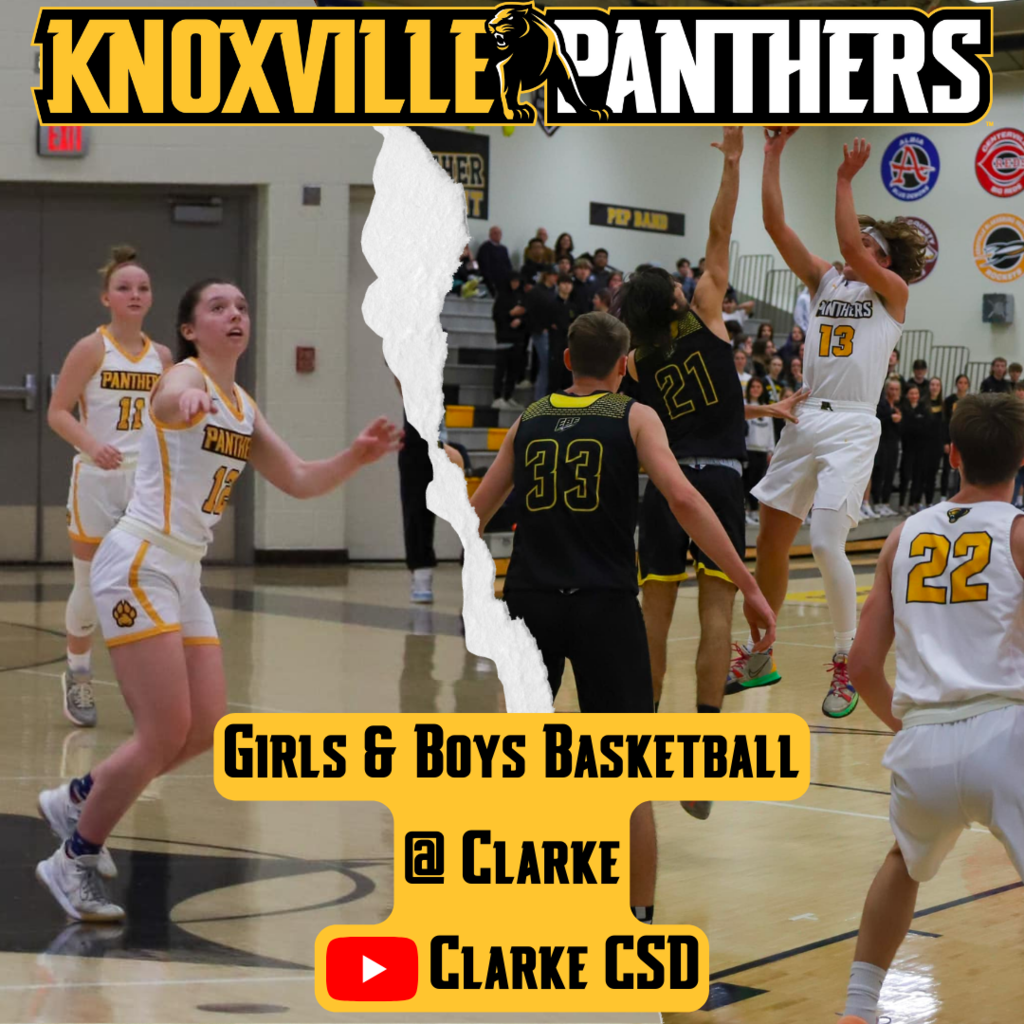 Lots of KHS students in action today across a couple activities! The Band is over in Indianola today for the Simpson College Honor Band. That gets started at 9:00 am this morning. Then later tonight, both JV and Varsity Boys Wrestling teams take the long trip to Centerville to take on Centerville and Chariton in a Double Dual! Best of luck to all the Panthers in action tonight!!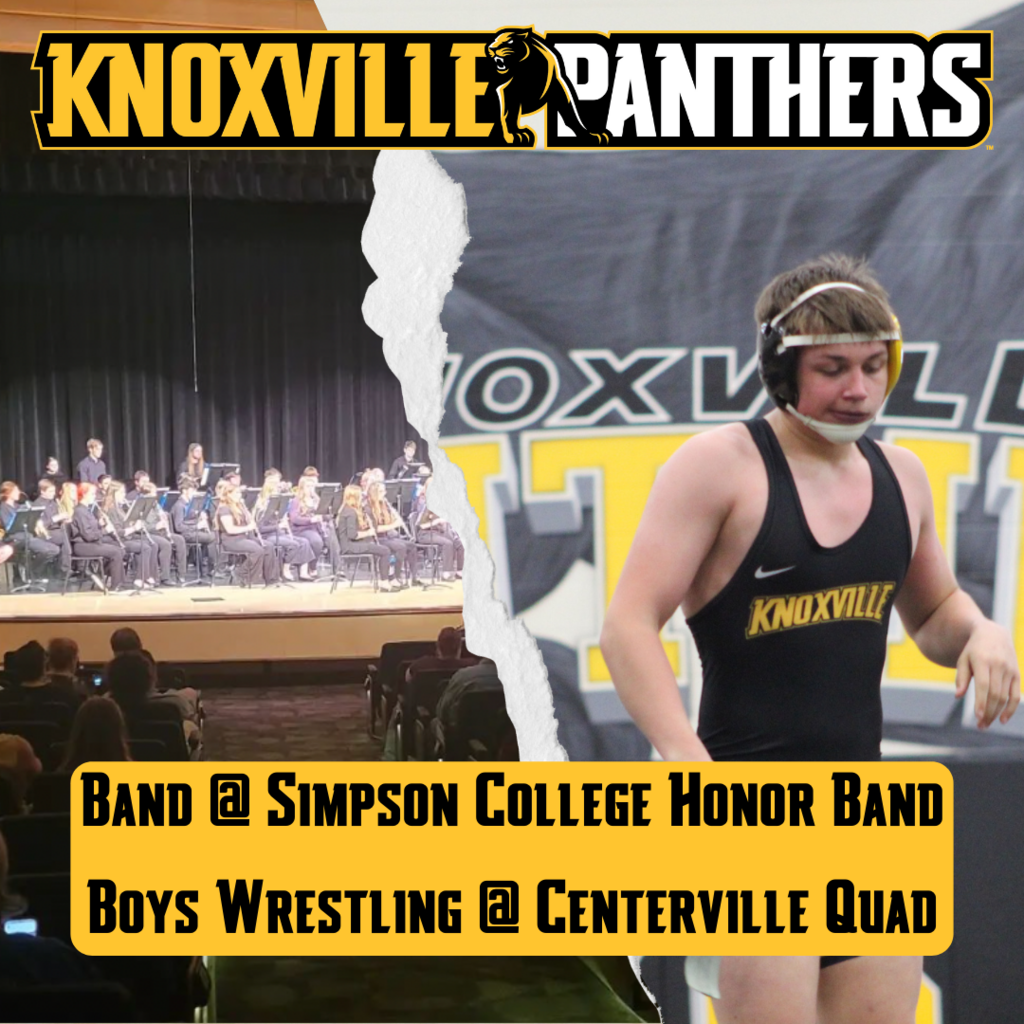 The Basketball teams take over home court again! Both teams will take on the Pella Christian Eagles tonight in a non-conference matchup! Get out and support these great teams as they come off big conference wins over Albia on Friday night! Watch live here:
https://www.facebook.com/GoSCCTV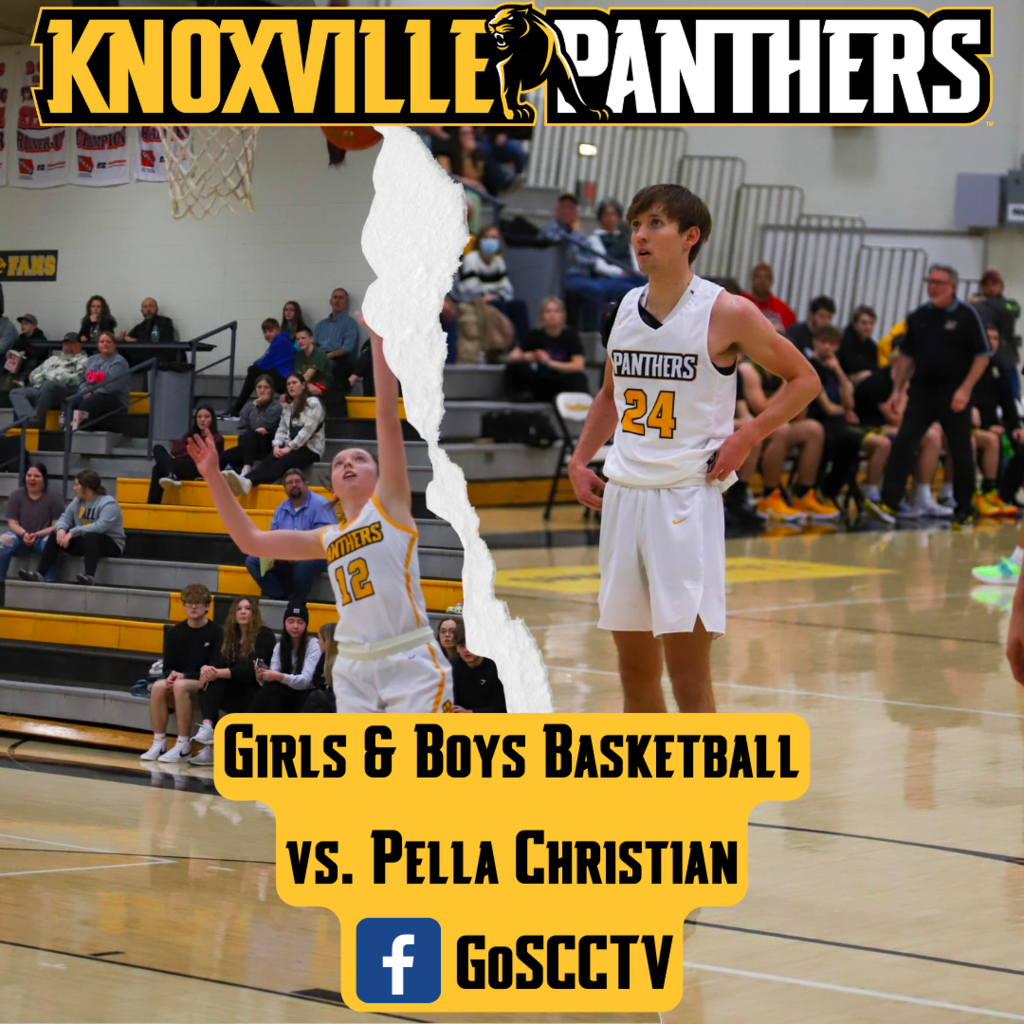 Last Friday, KMS students earned the experience of having a hypnotist, H3 Hypnosis from Knoxville, come and put on a show for each grade level. This was such a fun way to celebrate students' hard work and success with PBIS goals. After the show, students received a message from the previous speaker, Joe Beckman. Joe kicked off the next initiative at KMS, the 10/5 rule. Any time a member of KMS, student or staff, is within 10 feet of another person, they must be acknowledged with a wave, head nod, etc. If they are within 5 feet, they must be acknowledged with a "Hello", "How are you?" etc. What a great way to kick off 2023!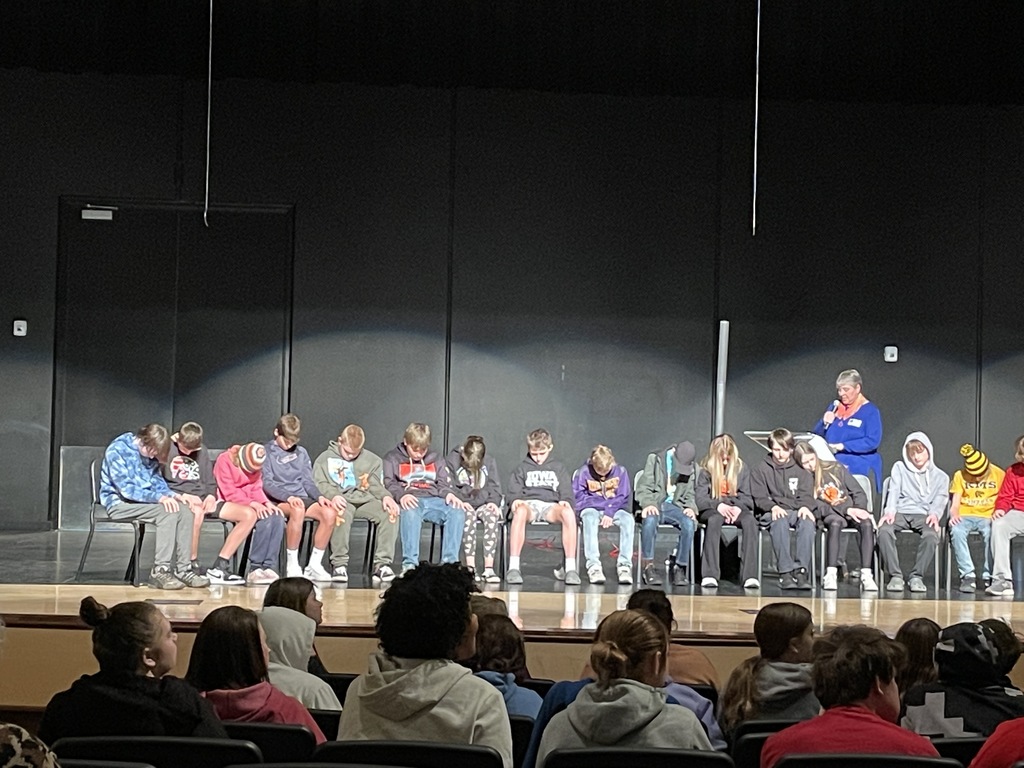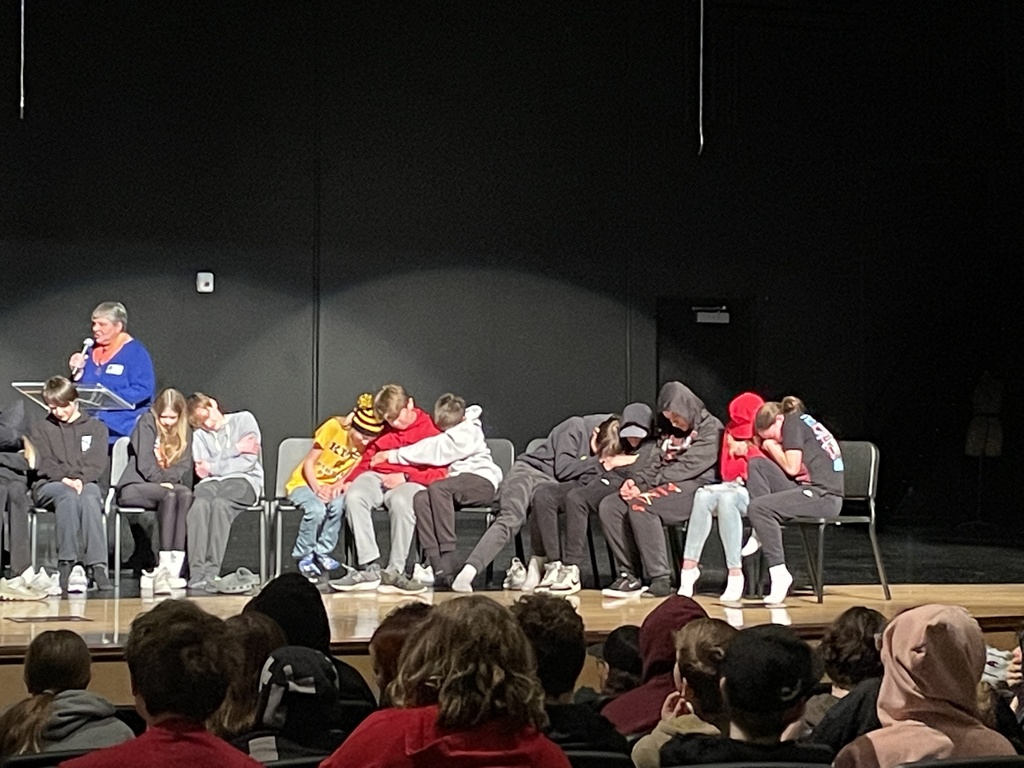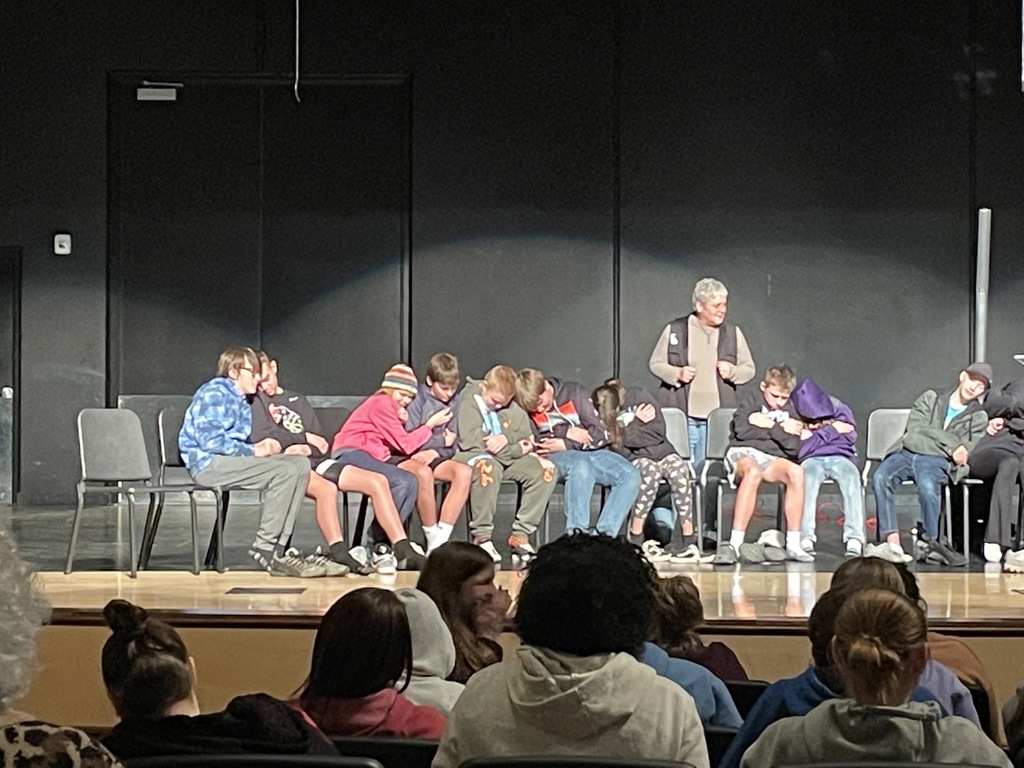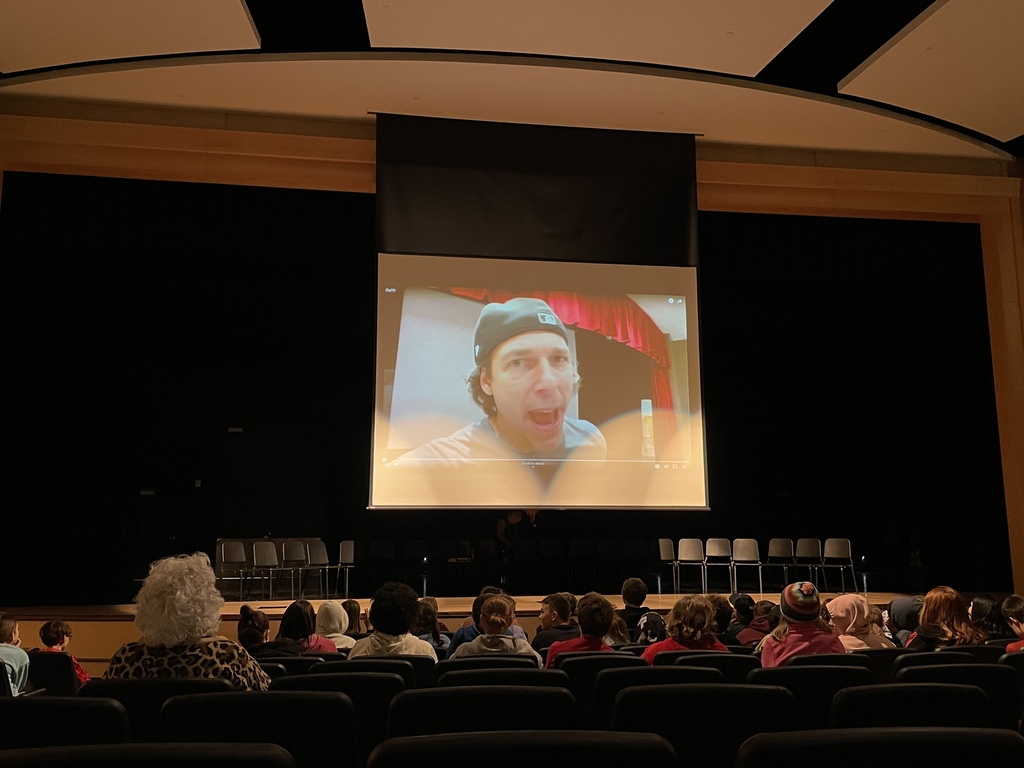 ❗️ Attention 8th Grade Families ❗️ January 18th from 5:30-7:30 families are invited to come make plans for their 8th Graders as they prepare for High School. The meeting will take place in the KMS Cafeteria, 413 Willetts Drive. Plans: Review the purpose of the 4-year academic plan/schedule; Review your student's tentative 4-year plan with counselors (bring your students iPad); Approve your student's tentative 4-year plan. Refreshments will be provided!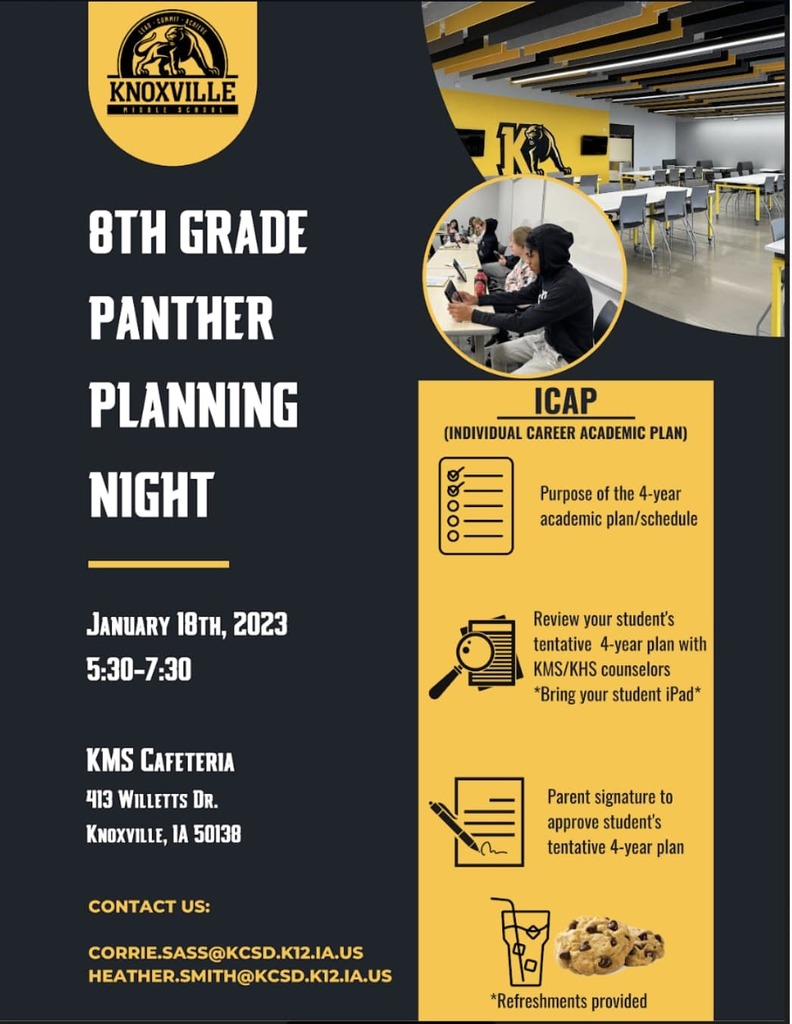 As we went into break Mrs. A Rankin's class received some super cool Christmas glasses! Check out these awesome 5th graders!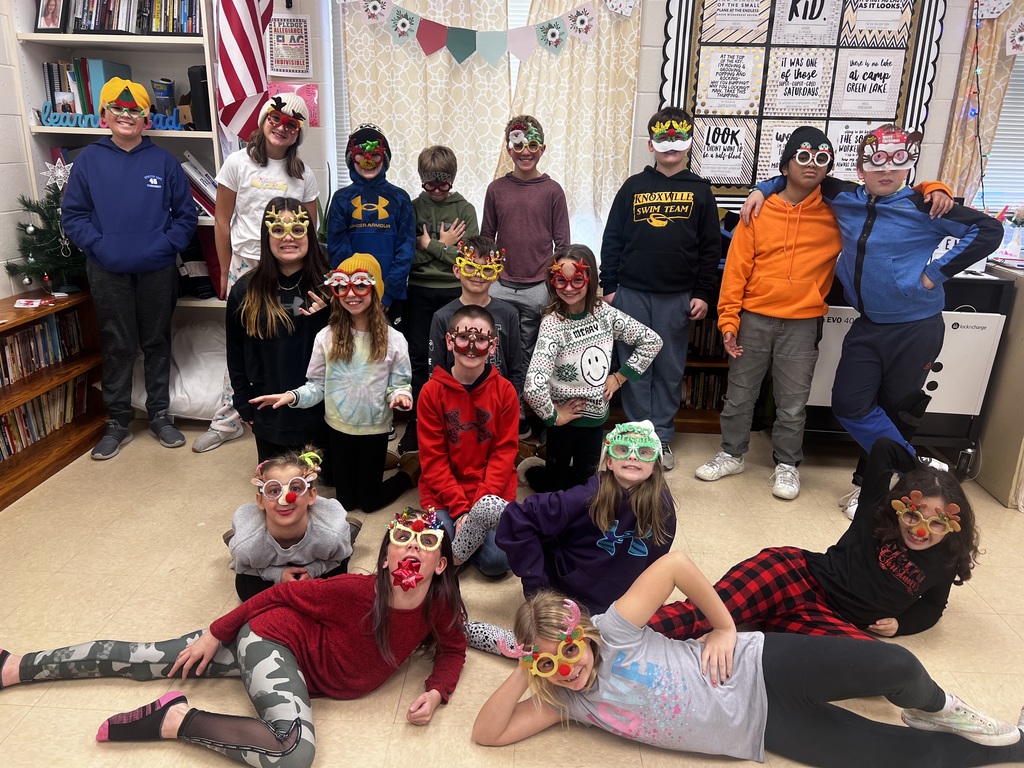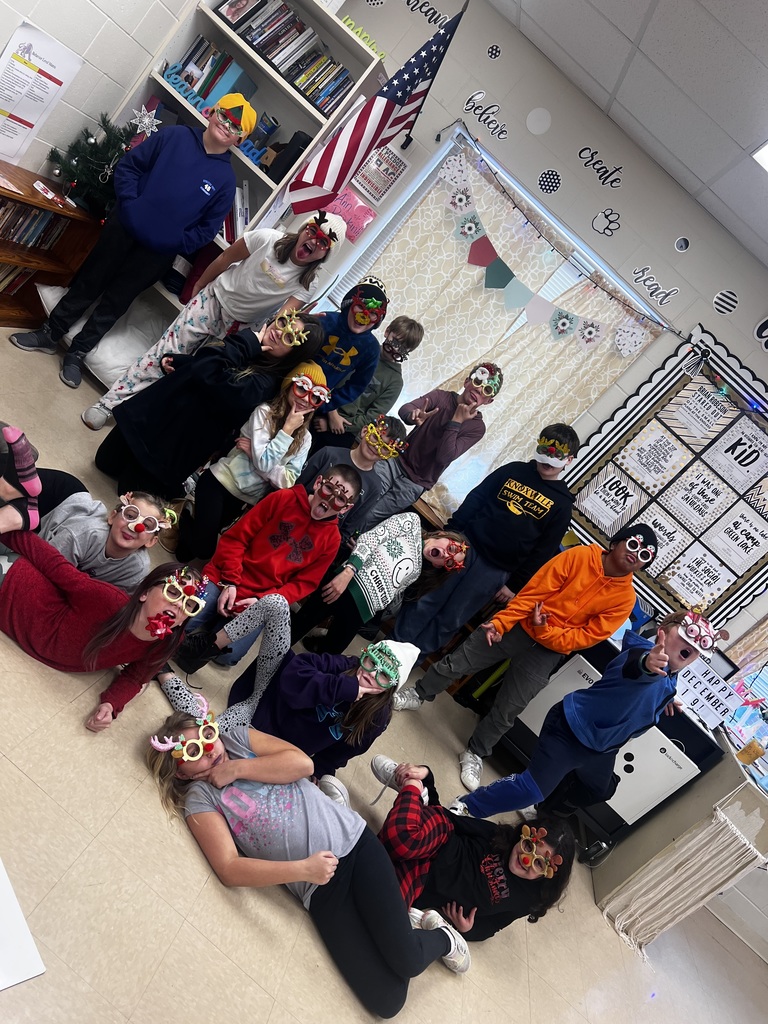 Right before break students in Mrs. Cook's Kindergarten class were given some super cool socks as a gift to head into Winter Break. How cool are these students and their cool socks?!?! 🐾 🔥 🐾 🔥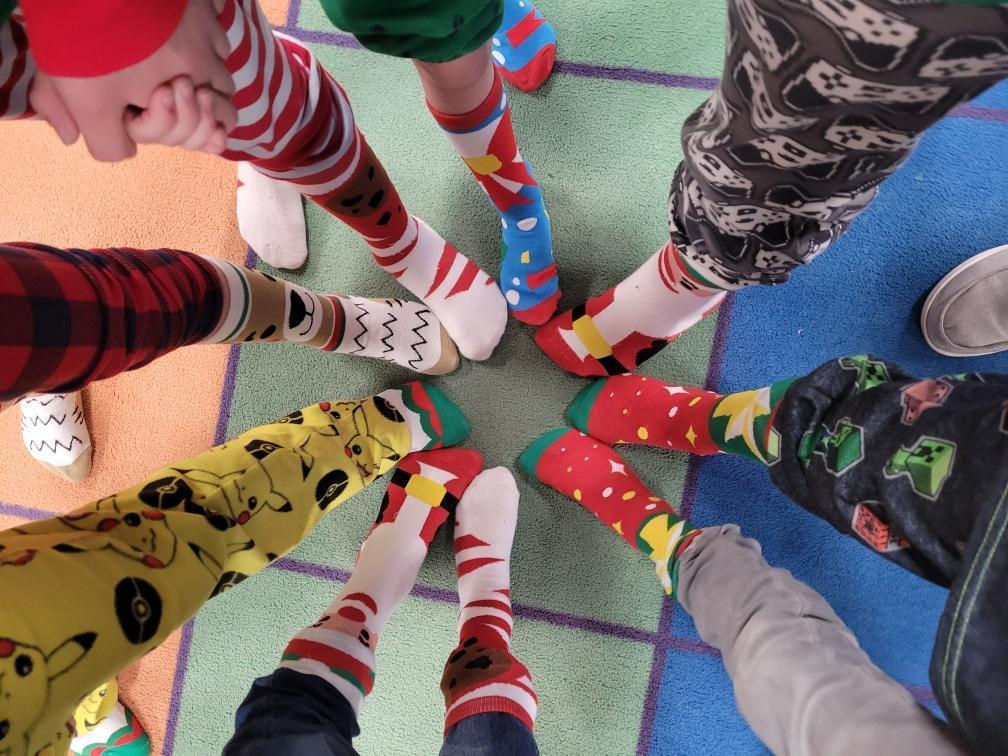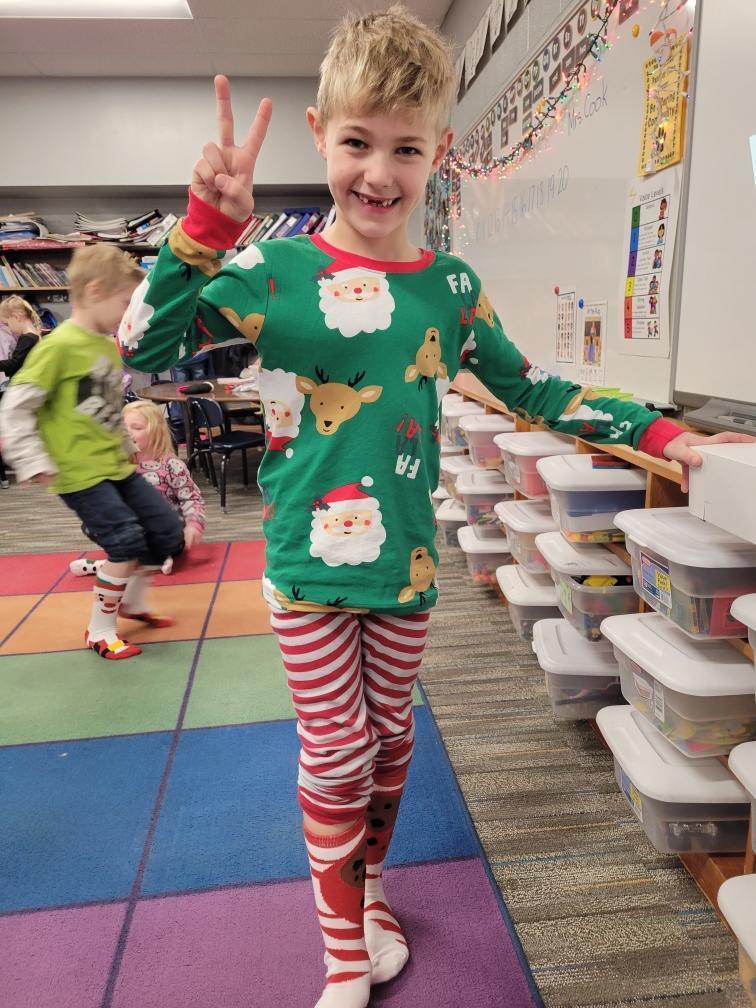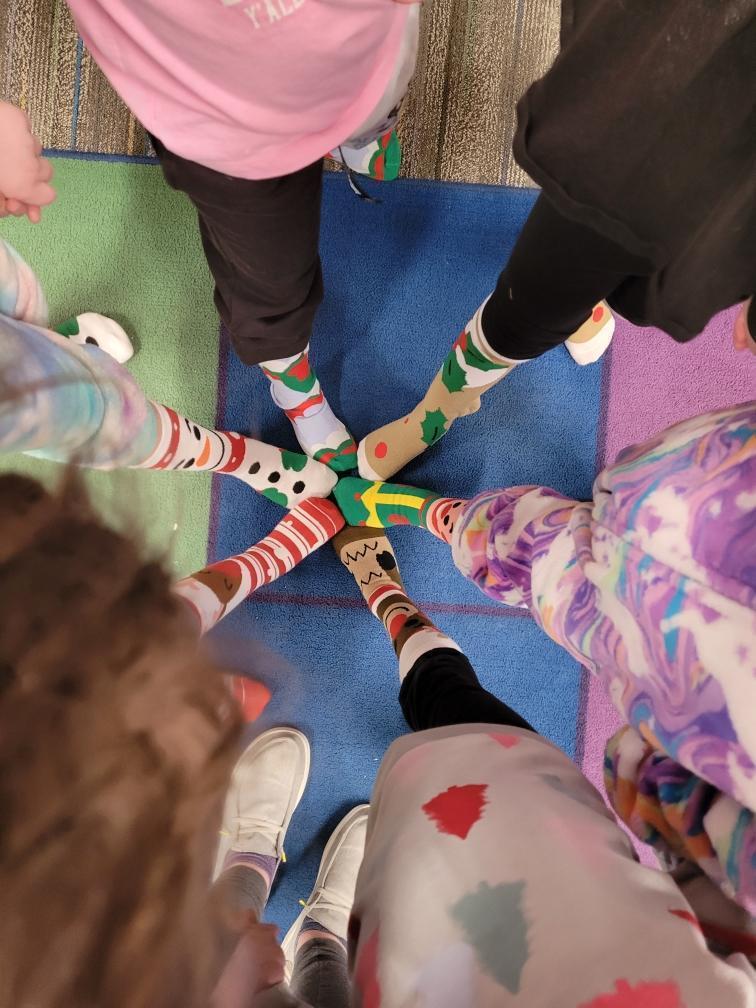 Tonight both the Boys and Girls Wrestling teams take to the mat! The Boys team will head down to Albia for a Double Dual with Albia, Cardinal, and EBF. Matches begin at 5:30 pm and can be viewed online at:
http://albia.tv/
. The Girls team (Pella) will travel to Nevada for a tournament, and can be viewed online at this link:
https://www.youtube.com/watch?v=NGzu5PxyXjc
Let's go Panthers!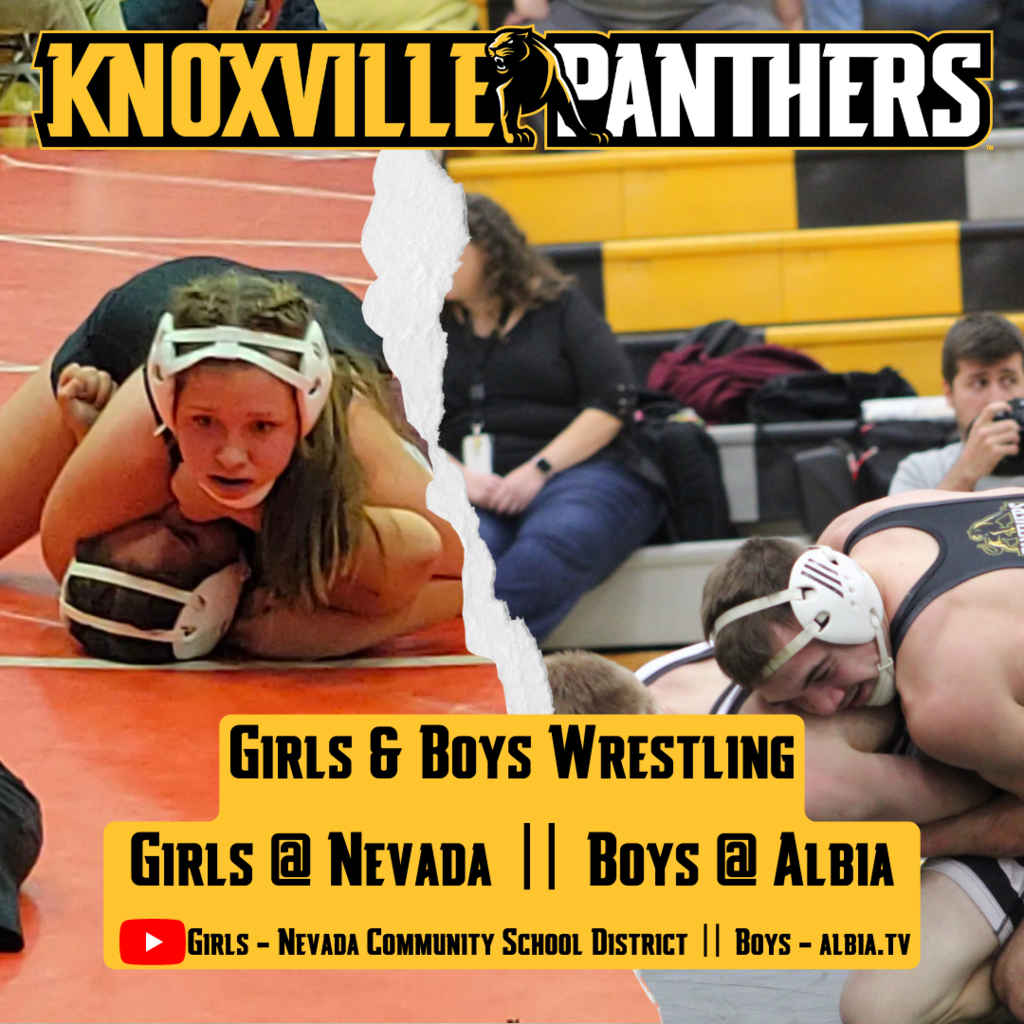 Panther Nation, check out the events happening this week! Make sure to spend some time this week getting out and supporting our Panthers!! Don't forget, we come back to school this Thursday. We can't wait to see everyone again!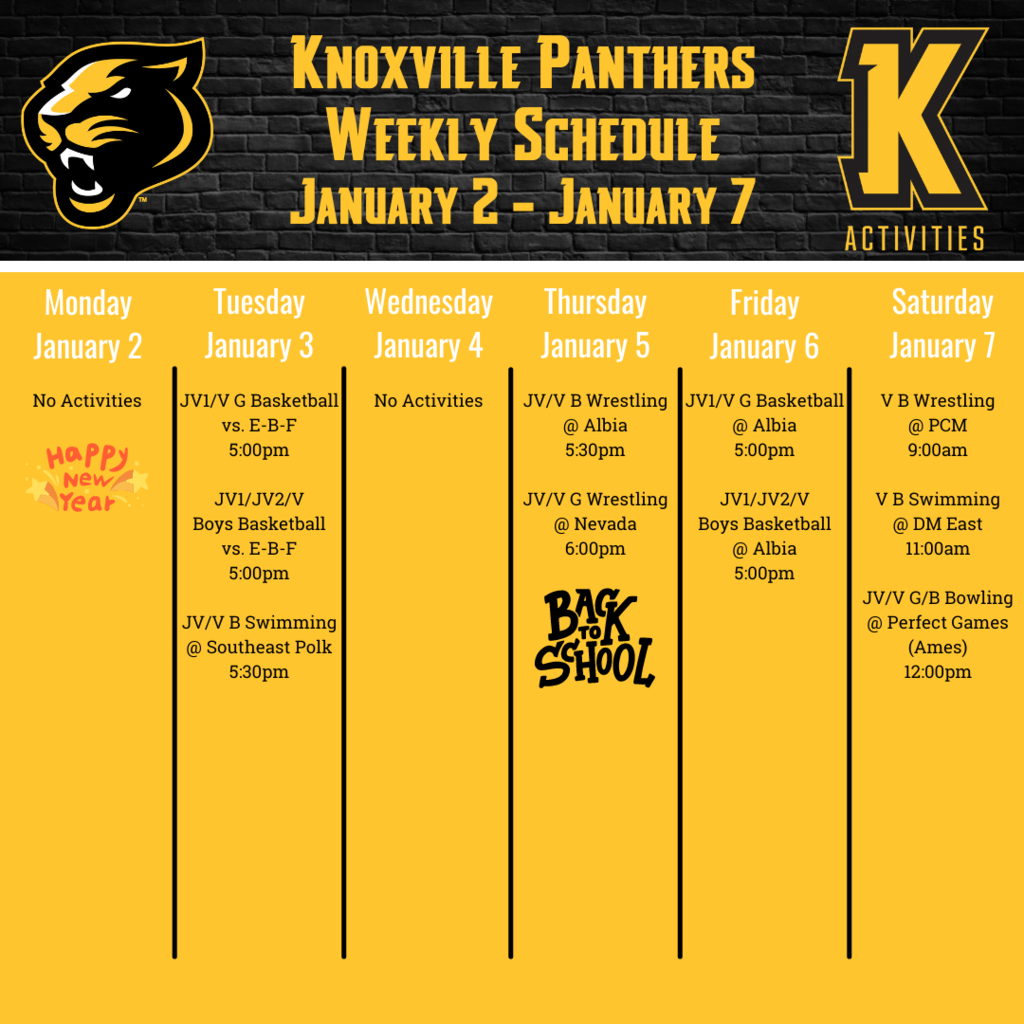 Tonight the KHS Boys Wrestling Team heads up to Ballard for a JV/Varsity Dual! This is your last chance to see these wrestlers in action in 2022! Can't make the trip to Ballard, tune in live here:
https://www.youtube.com/@BallardNetwork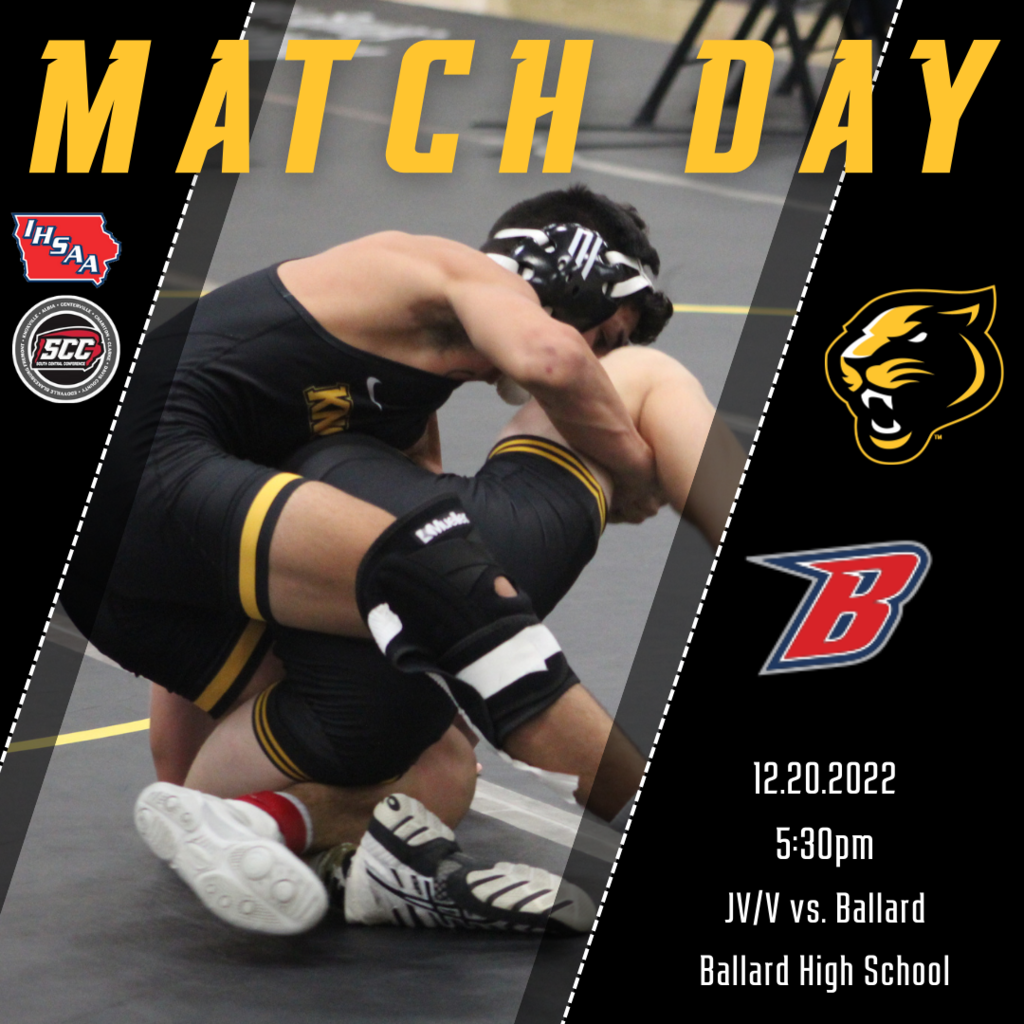 Tonight come out to the KHS Gym to watch the Panthers Girls Basketball teams take on the Pella Dutch! JV1 begins at 6:00, and Varsity will follow around 7:00! Live Stream:
https://youtu.be/sdVeDTQjT90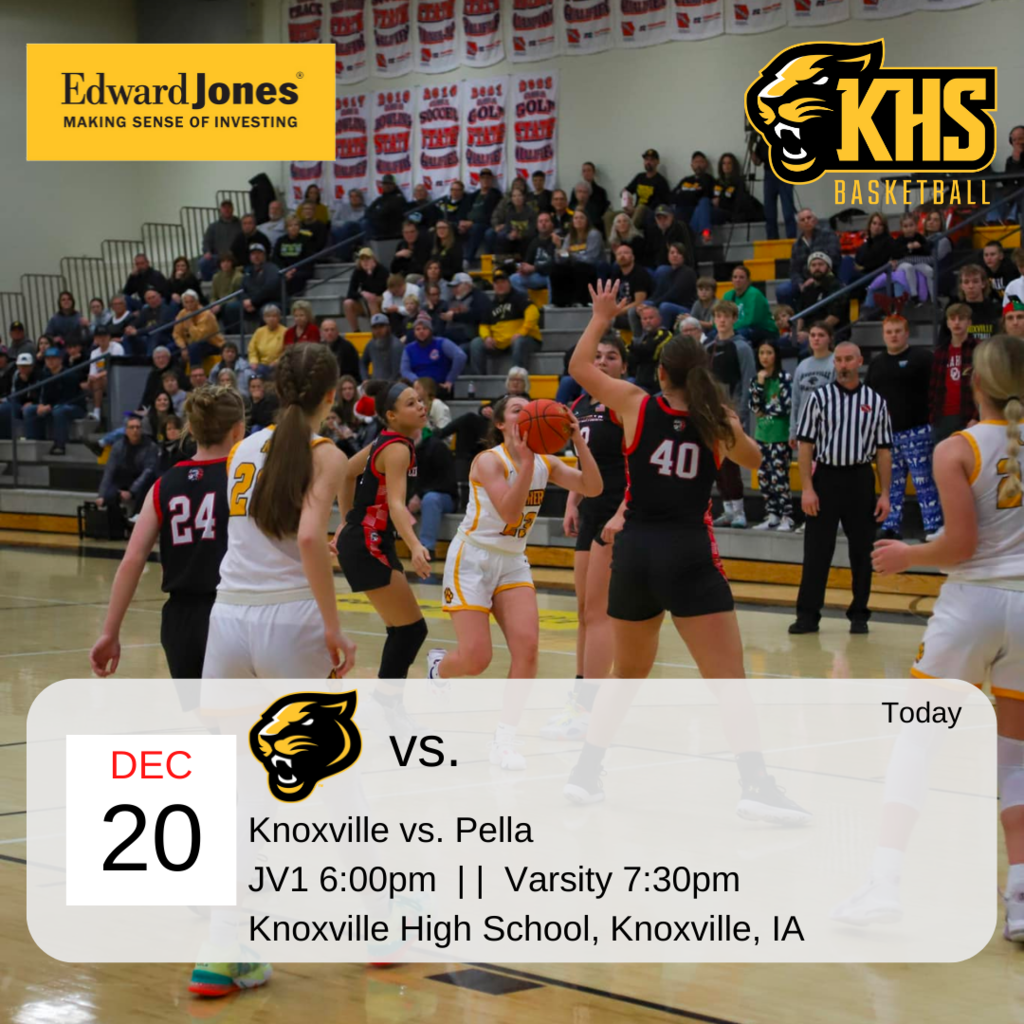 On Friday, Mrs. Loeding's class gave one final presentation on their class pet Hiccup, a bearded dragon. Parents were invited into the school to listen to the presentation. These students have done such a great job researching and presenting on Hiccup!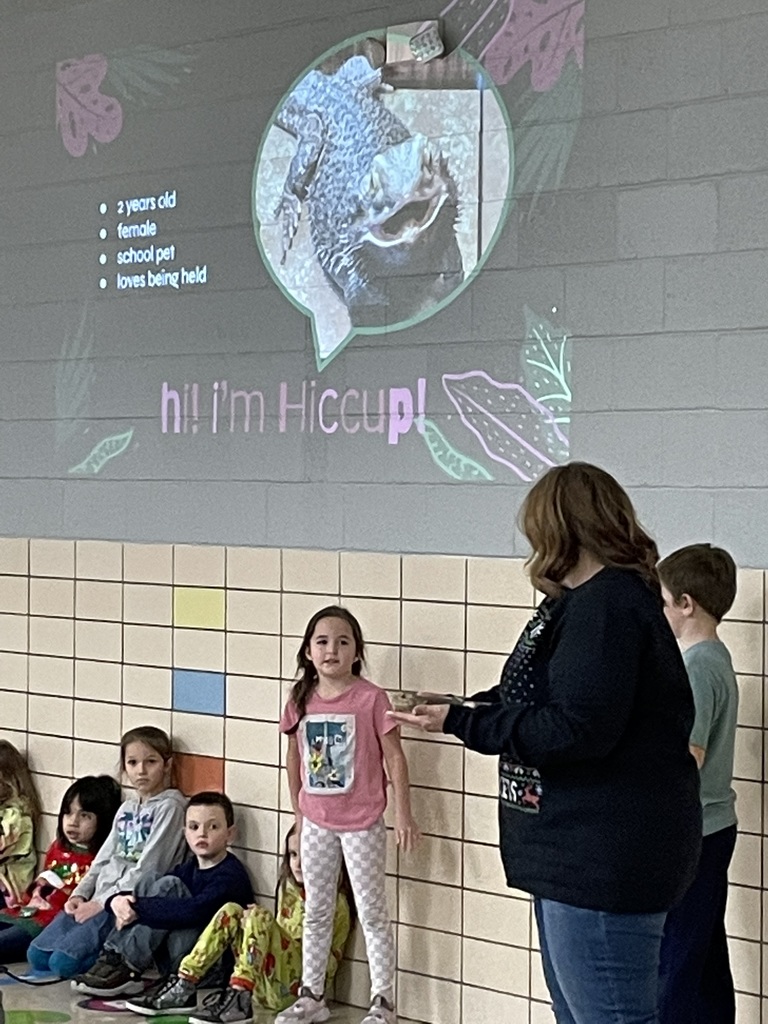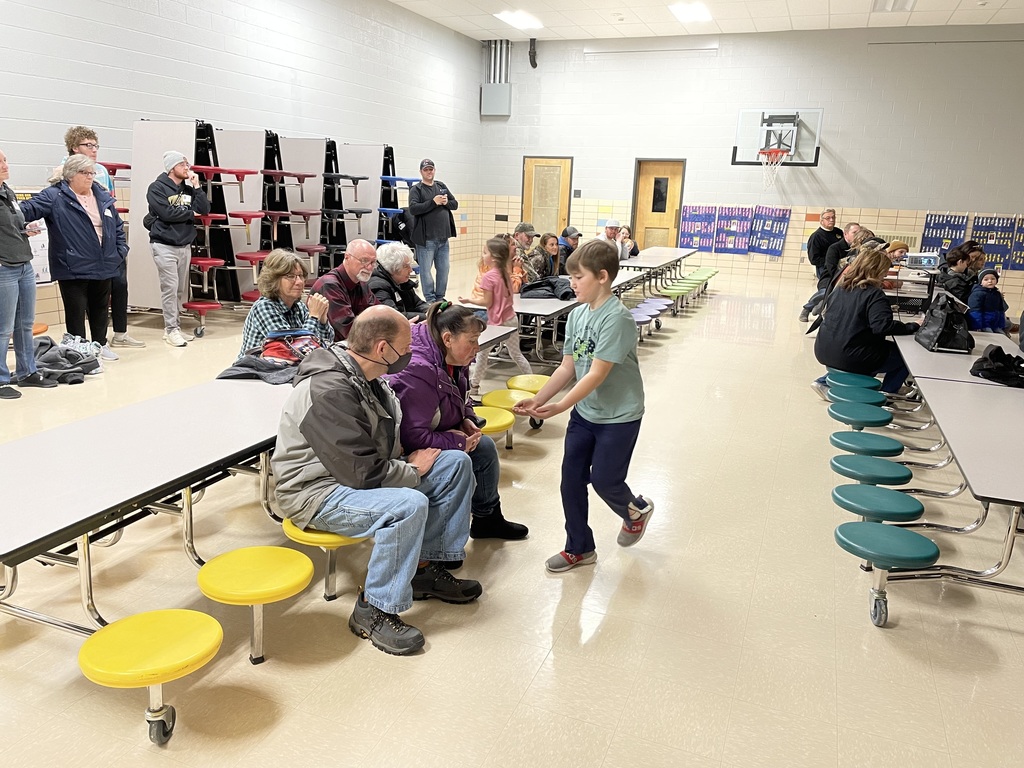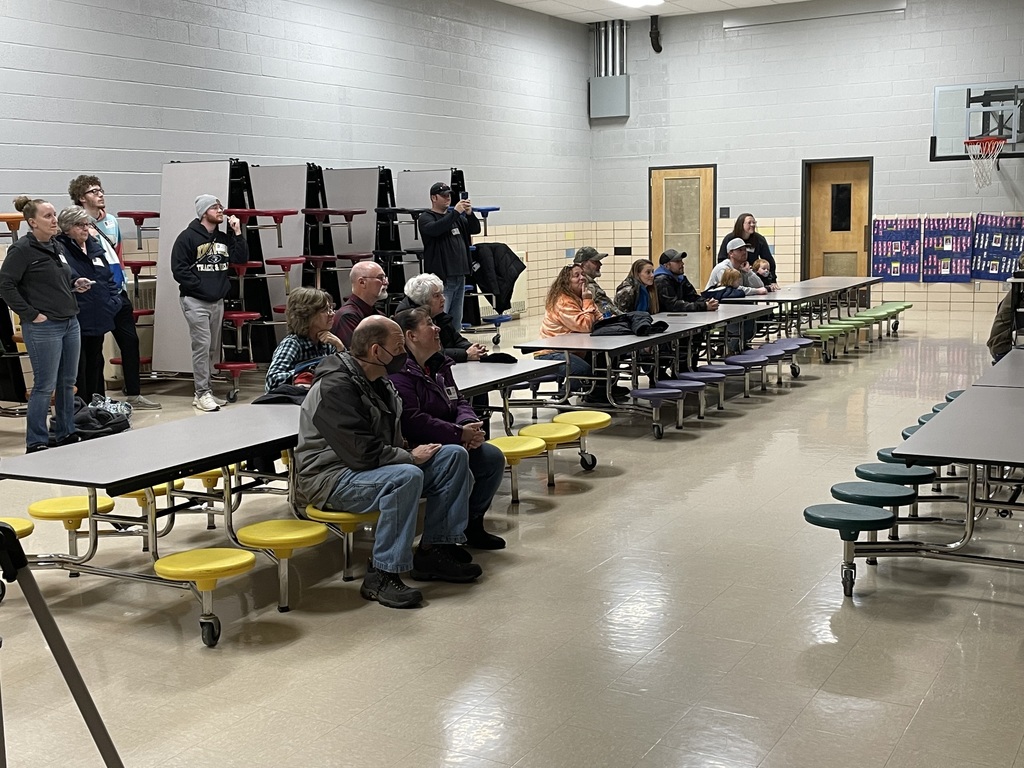 ​Joe Beckman came to speak to KMS students on Tuesday morning. Joe talked about the choices we make every day and making connections with the people we interact with. He also talked about being a Difference Maker, and that you can't change the world in a day, but you can change one person's day. We encourage families to talk to their students about what it means to them to be a Difference Maker at home and at school. Also, big thank you to Your Life Matters for sponsoring Joe Beckman's speech to our students!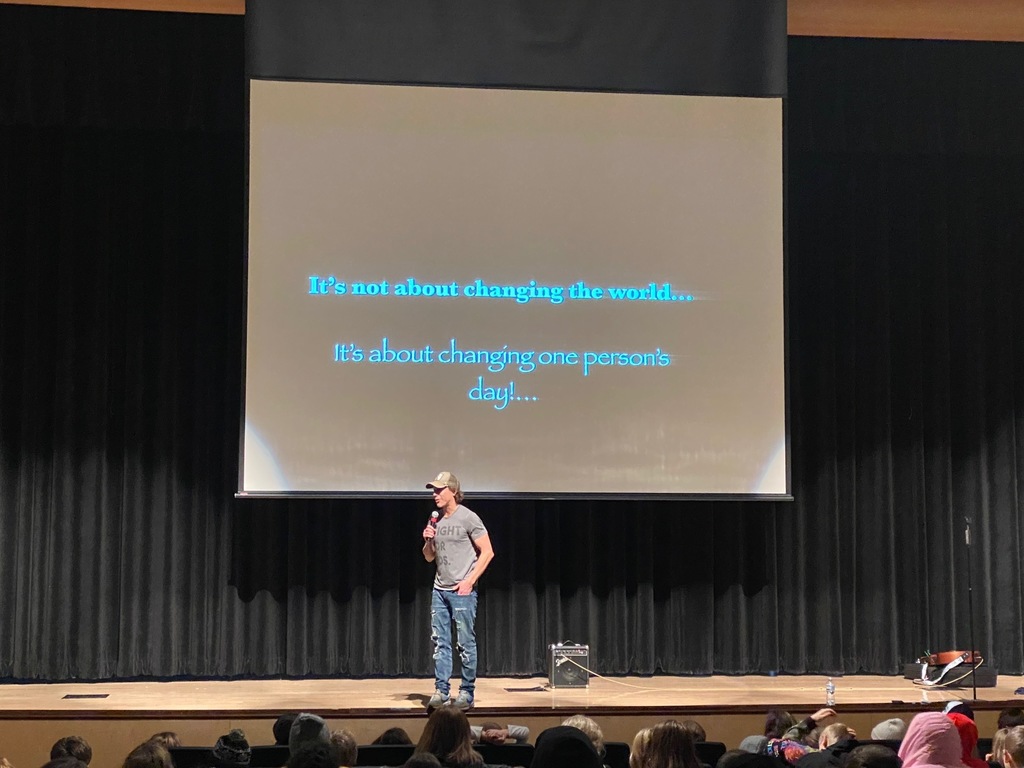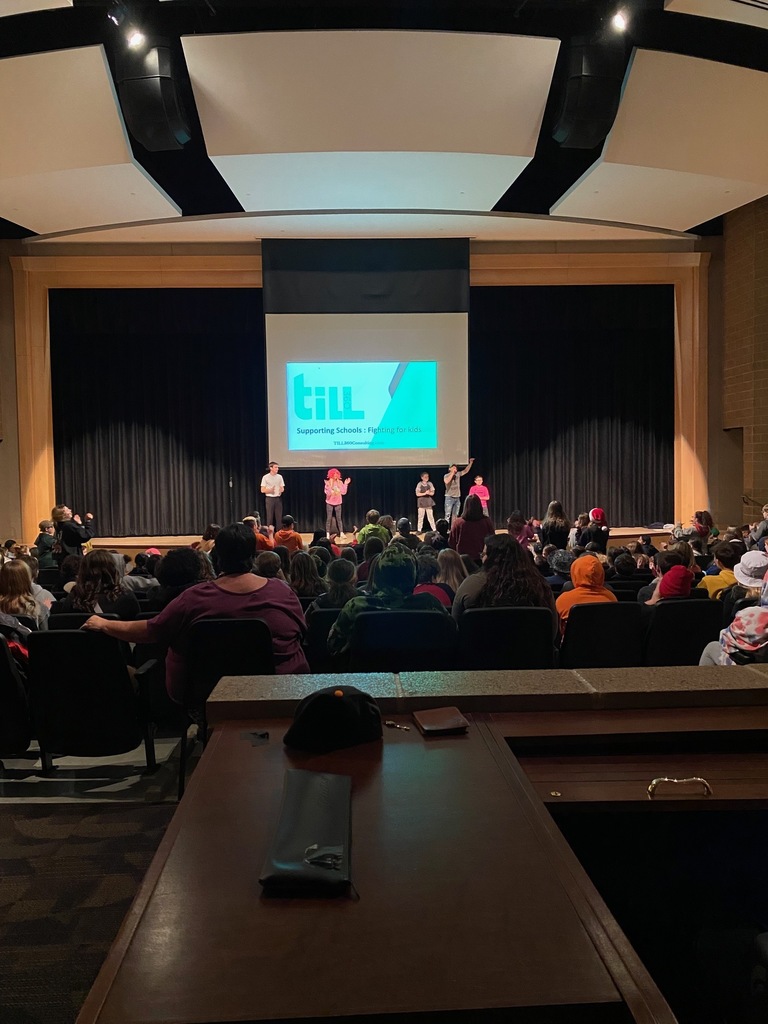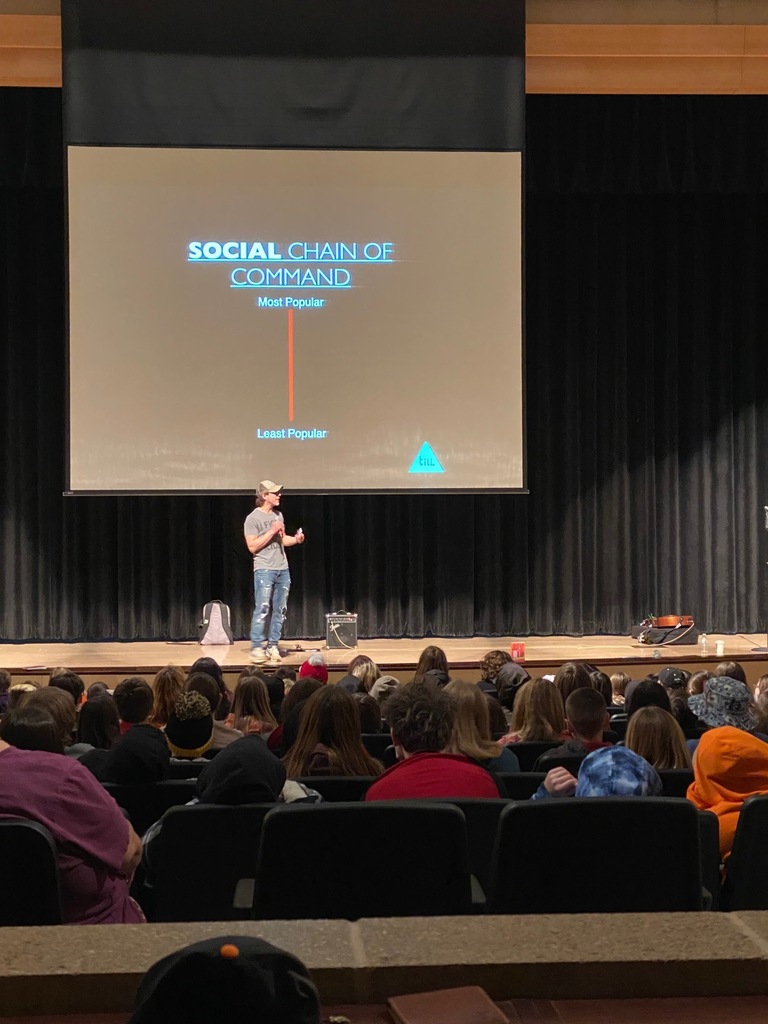 Great Quad meet last night from our Boys Wrestling teams! 3 conference duals.....3 Ws! E-B-F ✔️ Clarke ✔️ Davis County ✔️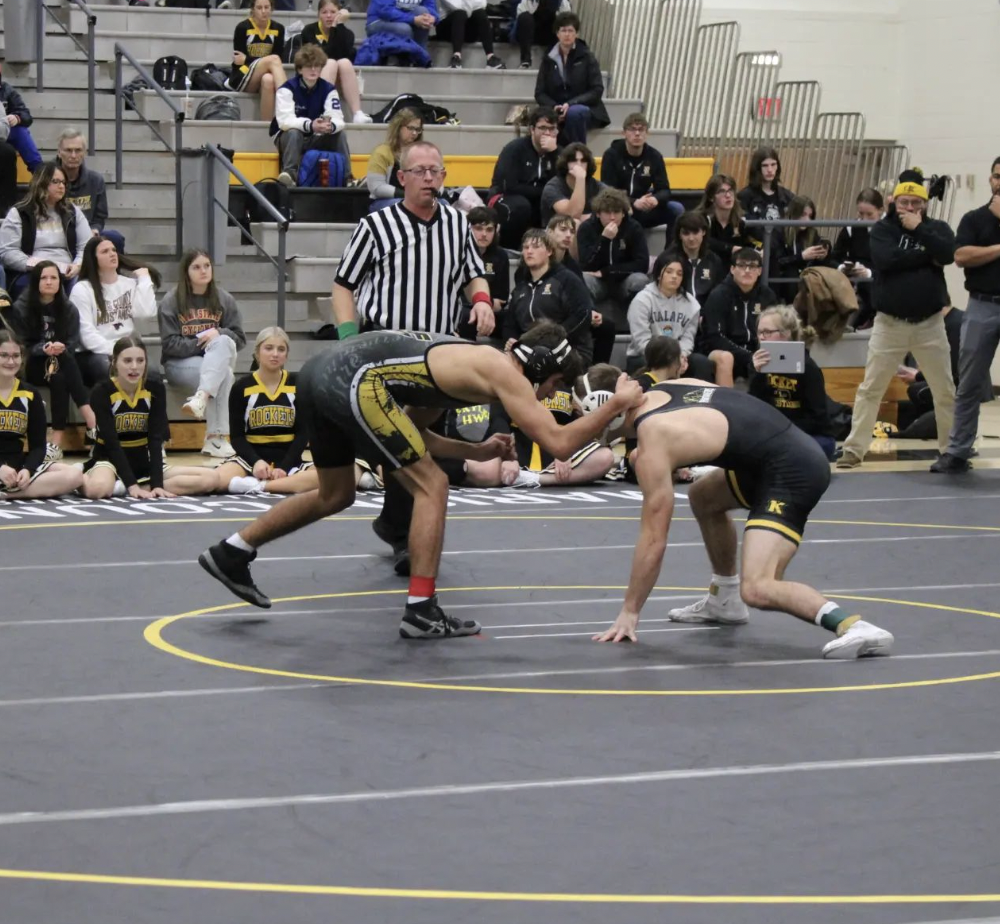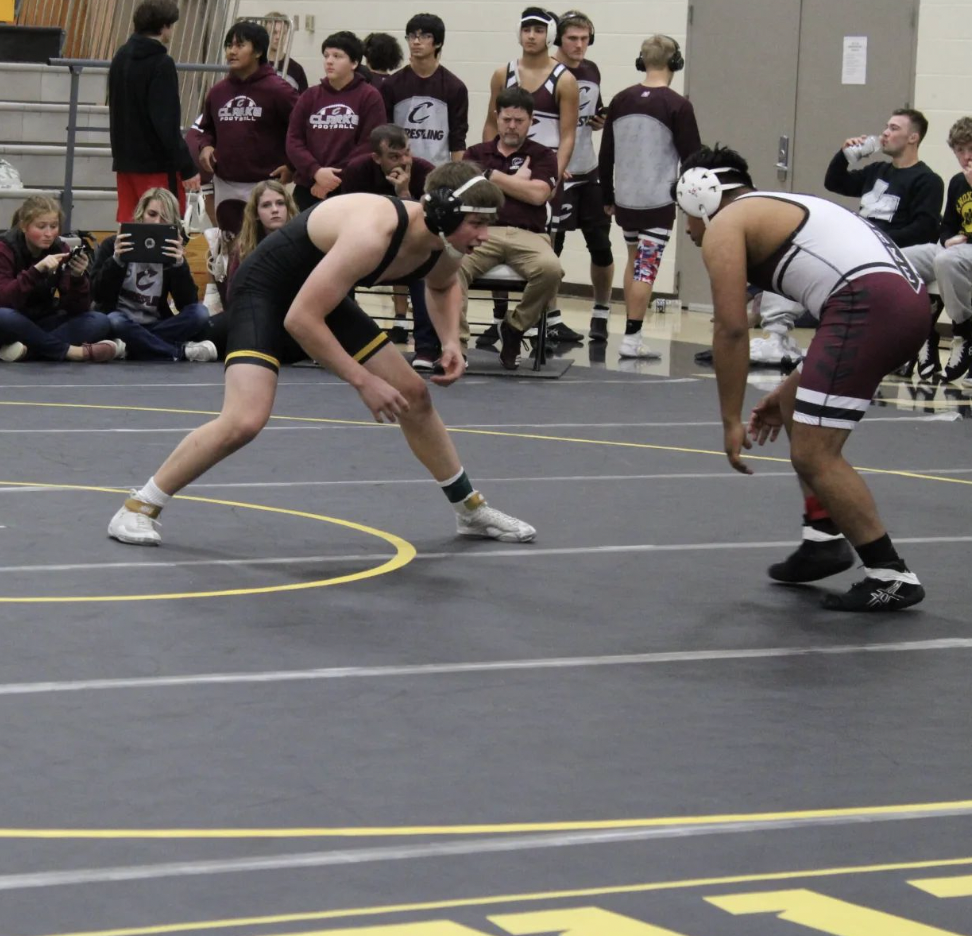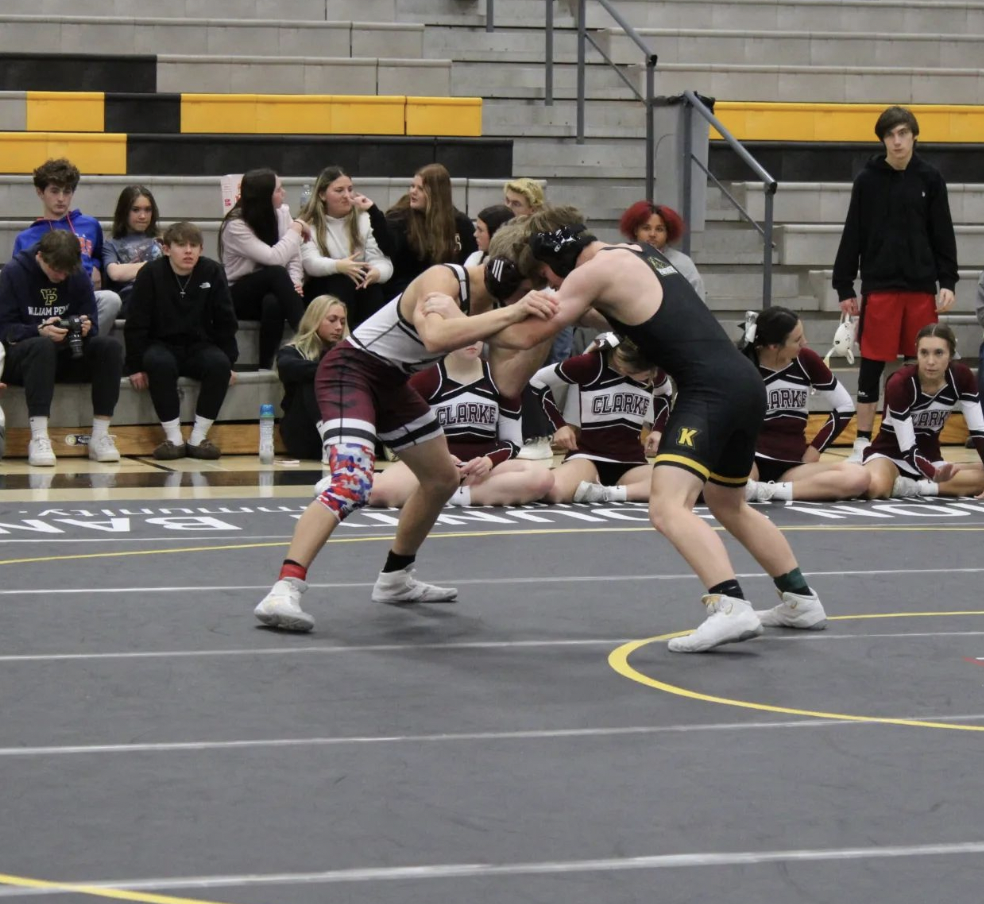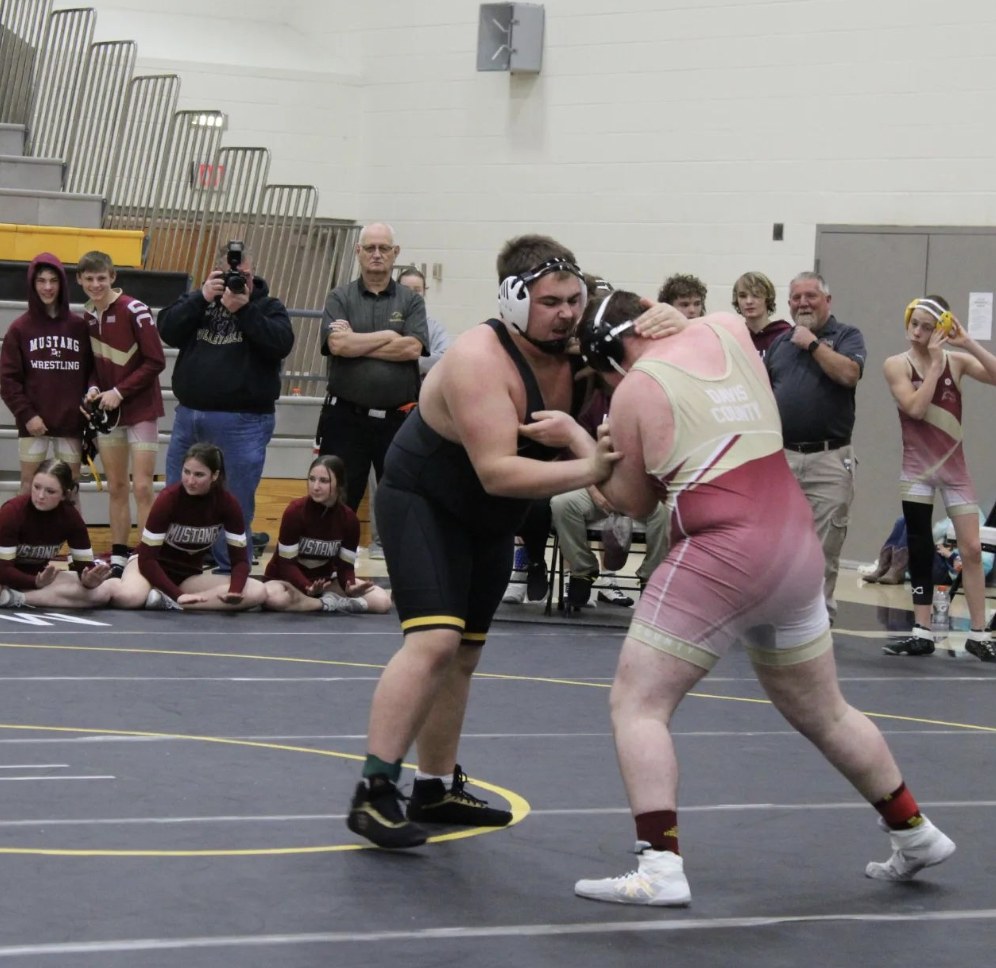 There will be no before-school activities for KCSD on Friday, December 16.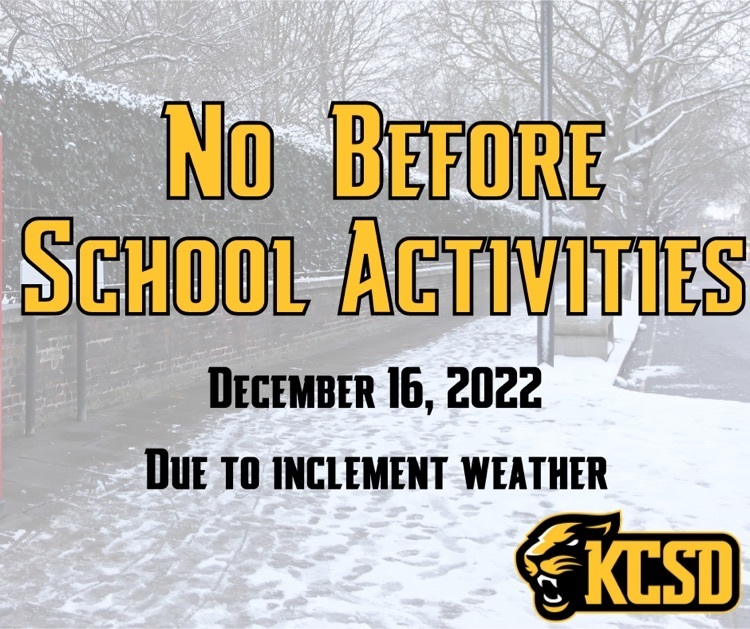 Attention Knoxville Community! Our school district has just launched a BRAND NEW website!! We could not be any happier to share this beautiful new website with you all! We hope you take some time this weekend to check it out!
www.knoxville.k12.ia.us

This week at Northstar students have been working with Mr. Splavec to celebrate Computer Science Education Week! They have been practicing computer programming with micro:bits. Students have programmed and heart to beat on a screen, make a virtual name tag, create a virtual dice, and program a rock, paper, scissors game. Check out some happy faces from Mrs. Christian's 3rd Grade class yesterday!