Have you ever wanted to be more involved in the activities at KCSD? Check out all these opportunities for coaching our Panthers! Interested applicants should complete the application process here:
https://bit.ly/3s5wMmX
Don't have your coaching authorization? Take classes to get that here:
http://bit.ly/3HUKW2Z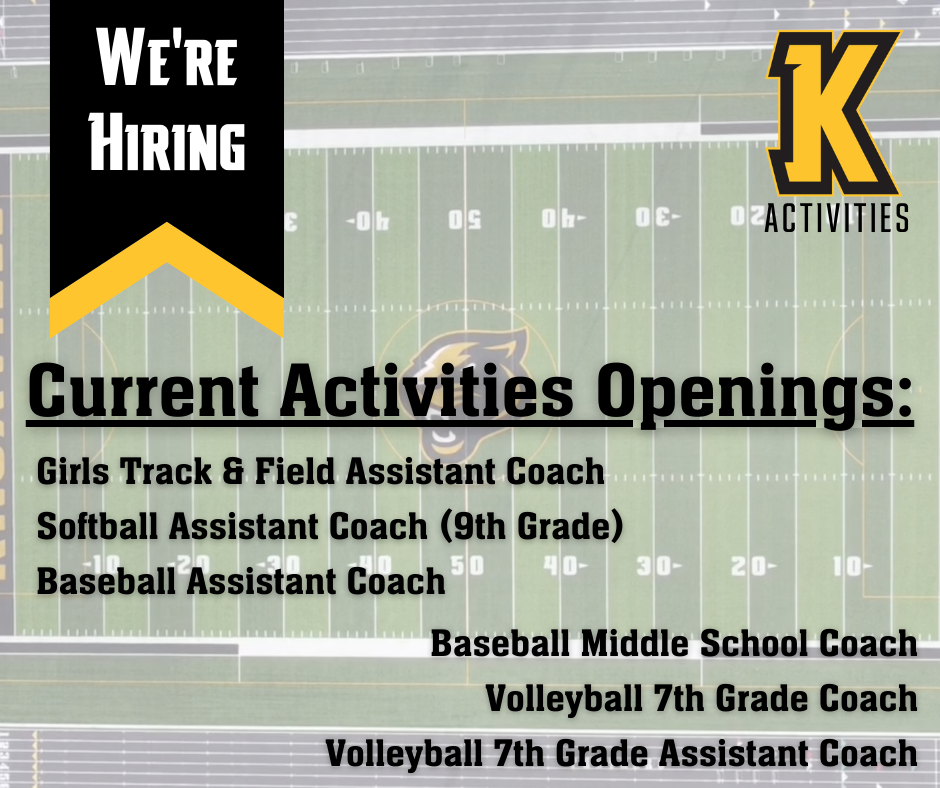 Good afternoon! Take a look at all the Current Teaching Openings at KCSD for the 2023-2024 school year. We are so excited to welcome a new set of teachers into our district to help make an impact on all the students who enter our doors. Interested applicants should complete the application process here:
https://bit.ly/3s5wMmX
#KCSDPride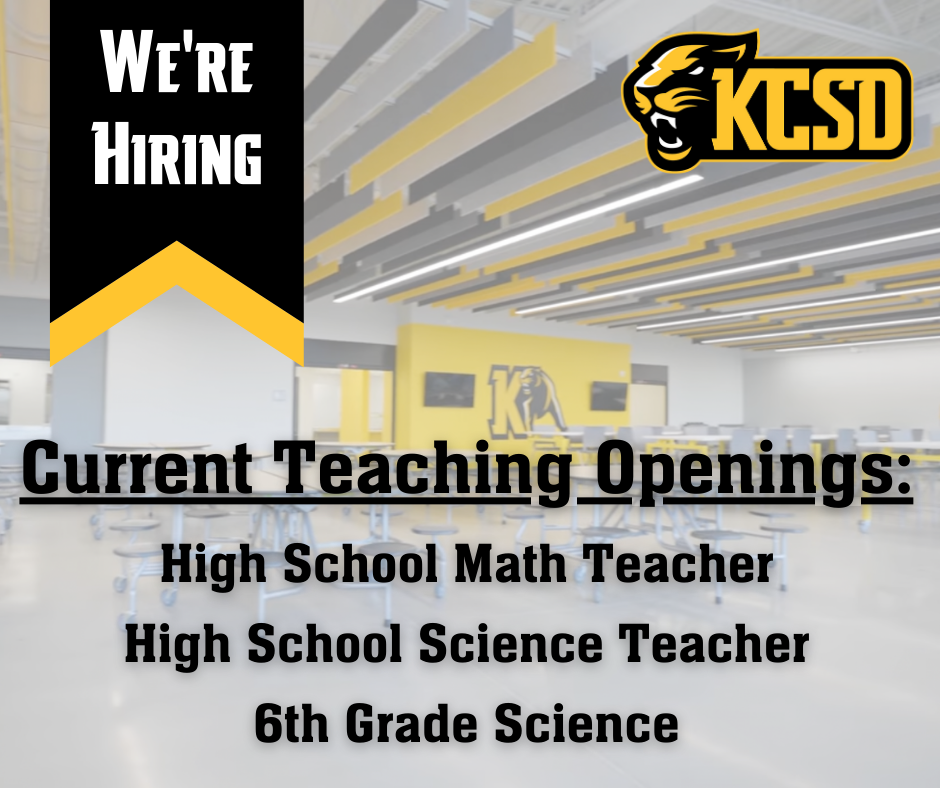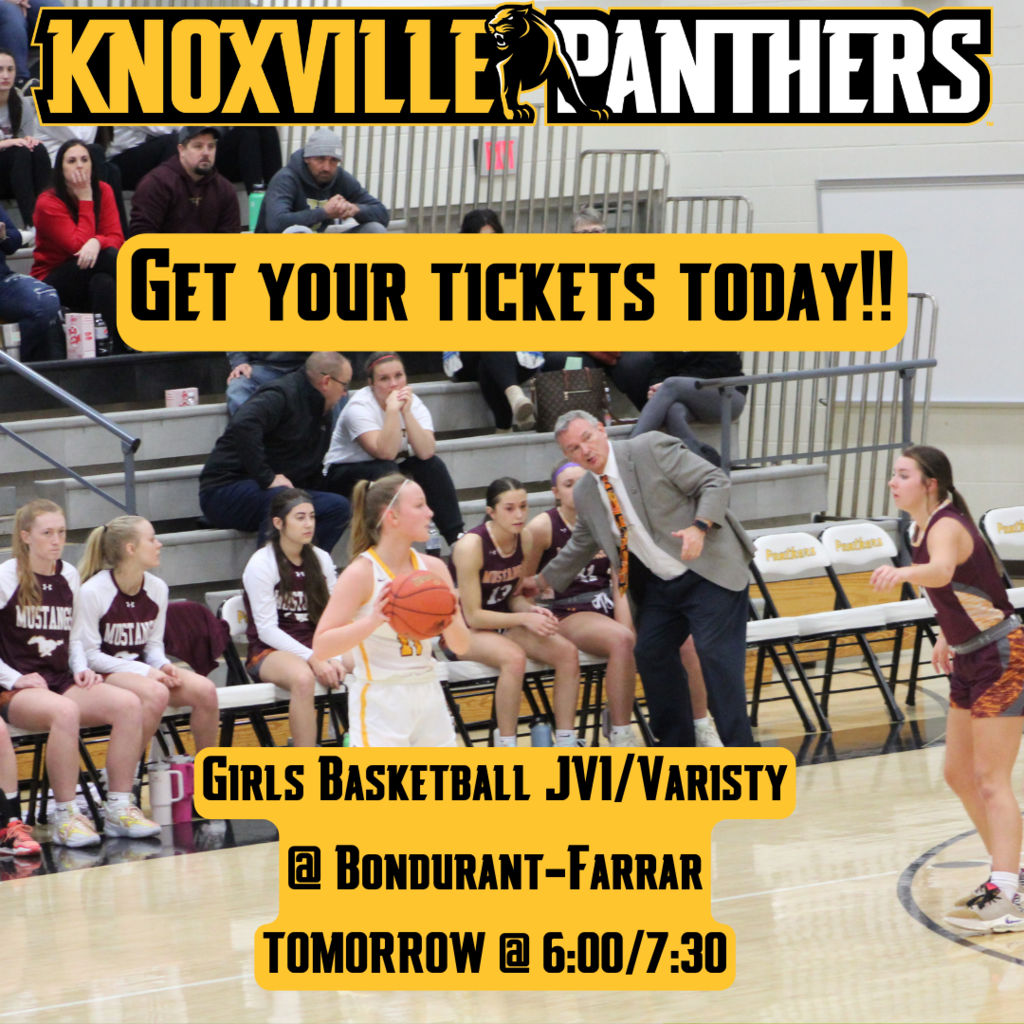 Some Postseason events involving our students are coming up soon and they are online ticketing only. Boys Wrestling - Regional Team Duals on Tue, Jan. 31 at Williamsburg Boys Swimming - Districts on Sat, Feb. 4 at Ames Tickets can be purchased here:
https://www.iahsaa.org/tickets/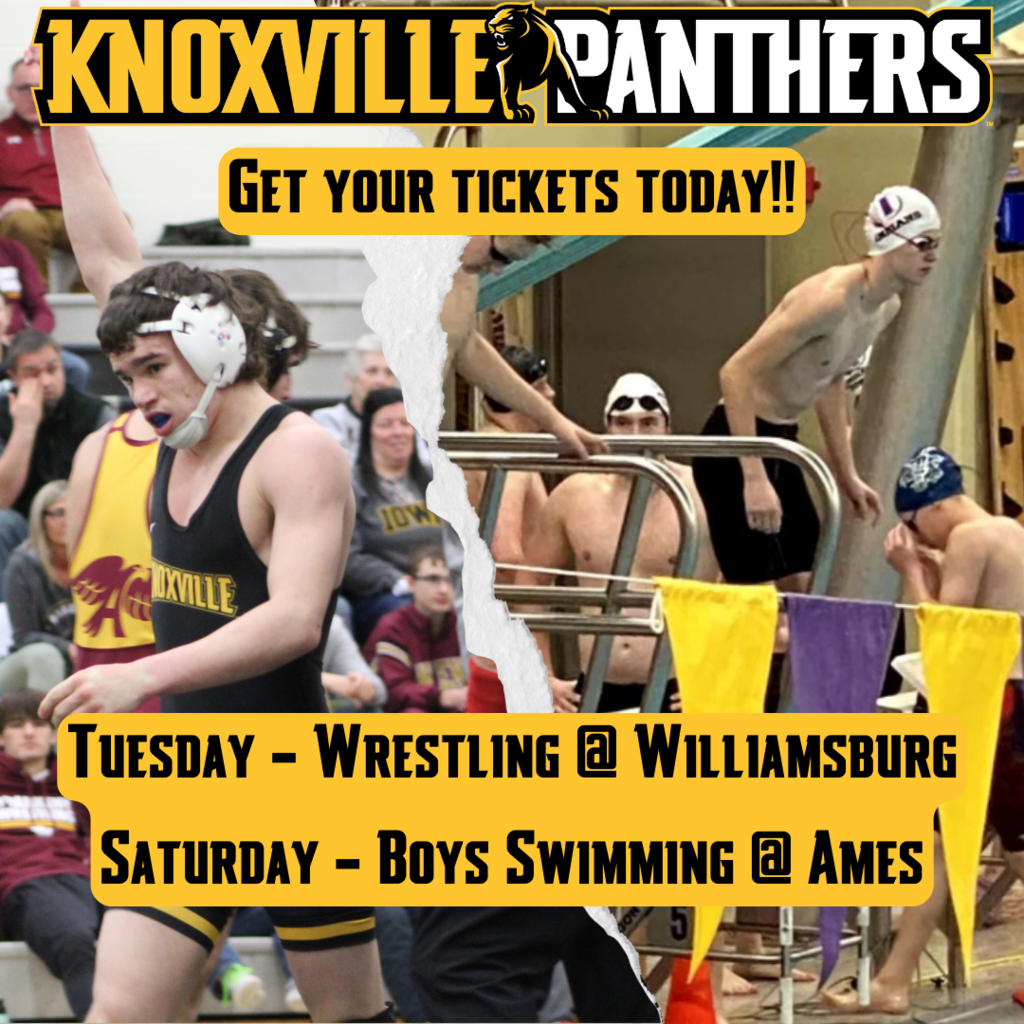 No plans tonight??? Get out to the KHS Gym for the KDT Showcase!! The night is packed full of all the dance your heart could ever desire! Get there early because seats are always limited! Can't make it, don't worry; we've got your back. Tune in LIVE all night here:
https://youtu.be/r2xBr0XIRuk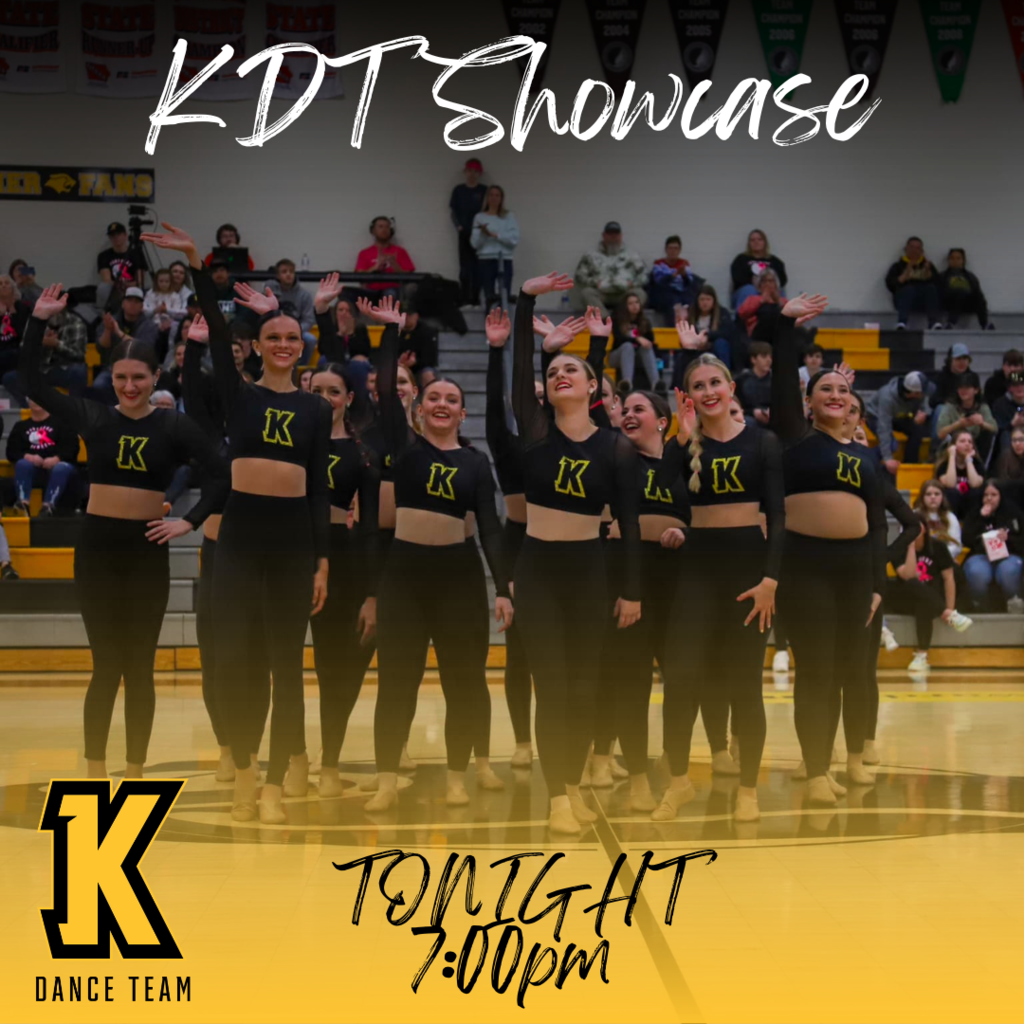 CONFERENCE CHAMPS LETS GOOOOOOOO!! After winning a share of the conference dual title earlier this season, our guys win the conference tournament championship!! Congratulations to Chaz Graves, Luke Spaur, and Daniel Gorskikh who won individual conference titles!! Also, a shout out to the SCC Network. Their production of the tournament was incredible!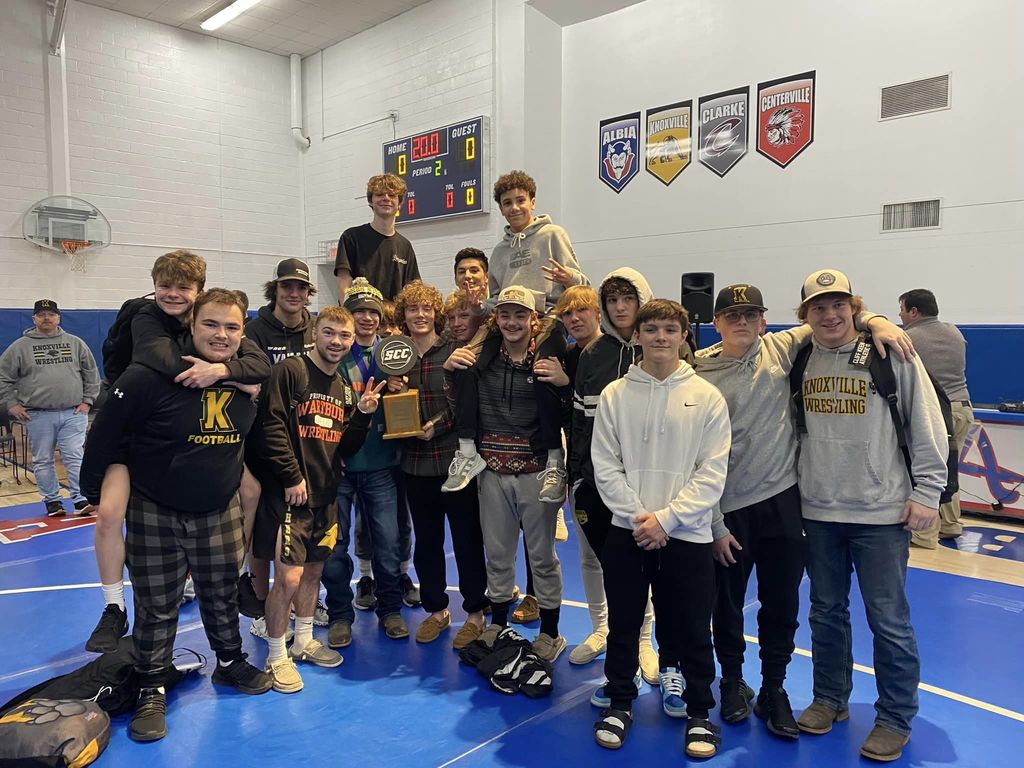 Our Varsity girls and boys basketball teams are playing Newton at Wells Fargo Arena in Des Moines on Saturday, February 4. Girls game at 12:30 pm, boys game to follow. Our Chamber Choir will be singing the National Anthem before the girls game and our Dance Team will perform at halftime of the Varsity boys game. Below is a link to buy tickets. That ticket gets one into our games and the Iowa Wolves game later Saturday night.
https://fevo.me/3VNVzbO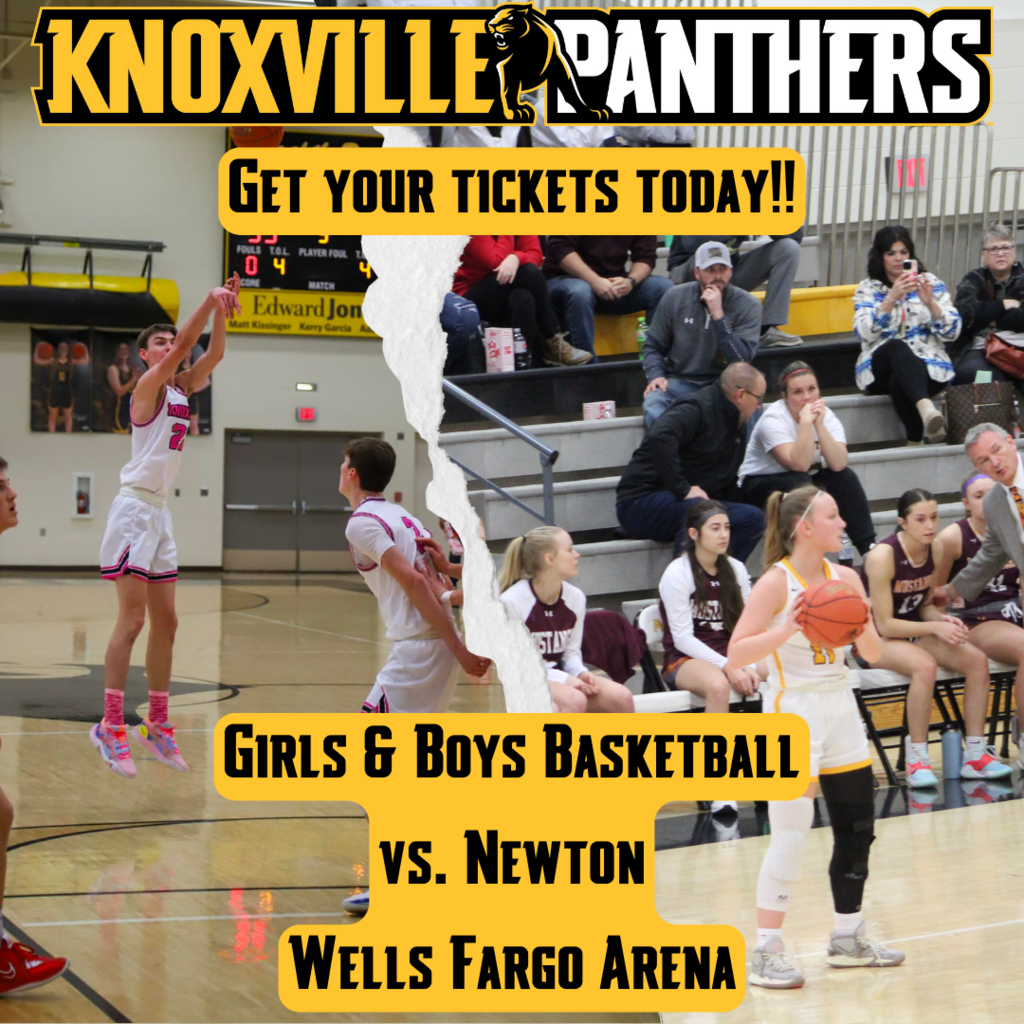 Attention KCSD Families, We want to strongly encourage all of our families to ensure their contact information. This is going to be very important as we are moving to a new, more robust, notification system. This new notification system will not require any sign up, opting-in, or extra work on our families. All we need is for families to sign into their Infinite Campus accounts and make sure all of their contact information is entered correctly. Disclaimer: We will be sending out a Test Message with this new system at 4:00pm this afternoon. If you do not receive this message, check your Infinite Campus account contact information. If you are having any issues with Infinite Campus, contact
ICHelp@kcsd.k12.ia.us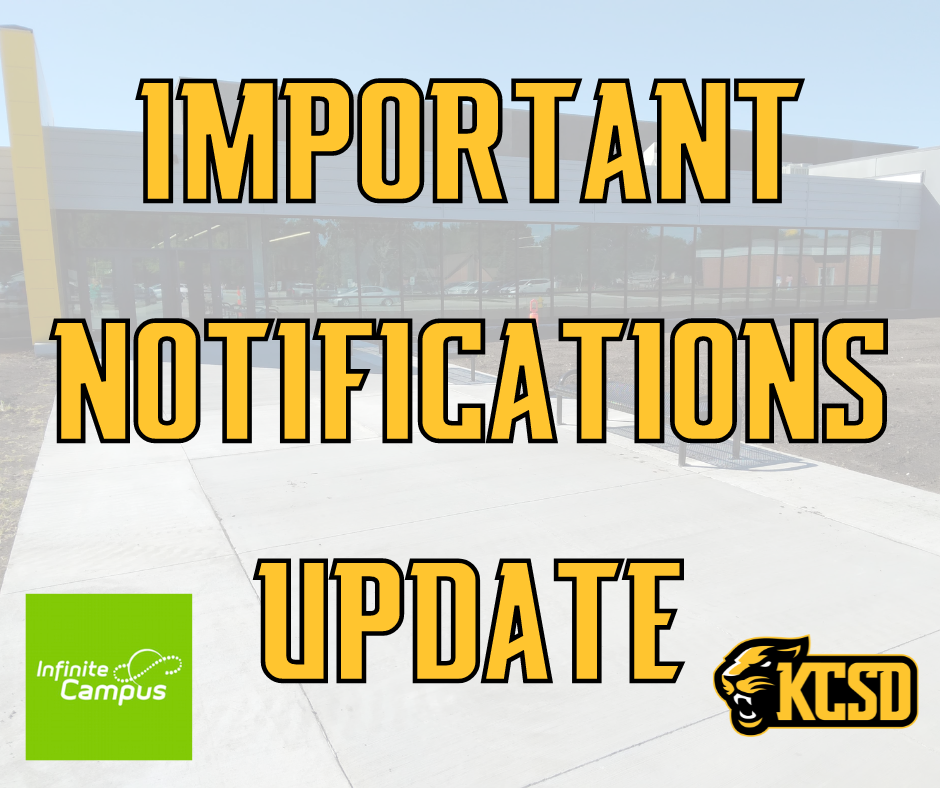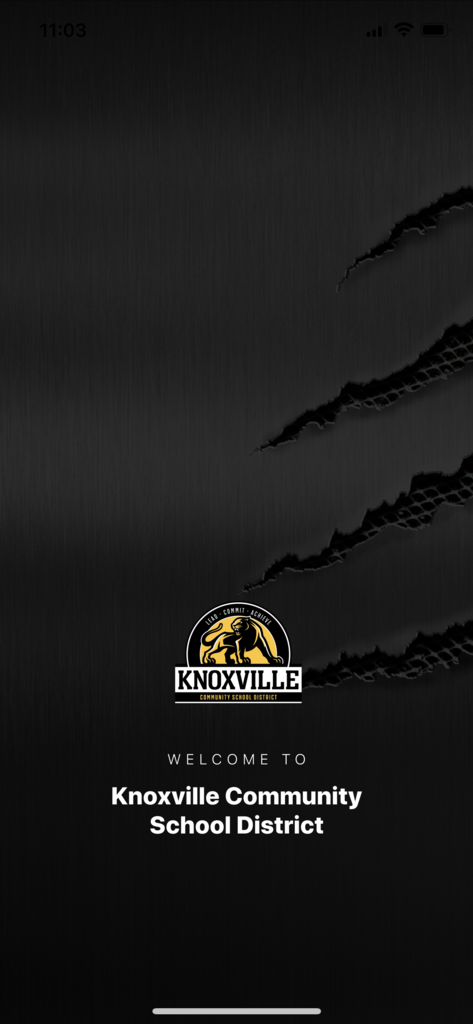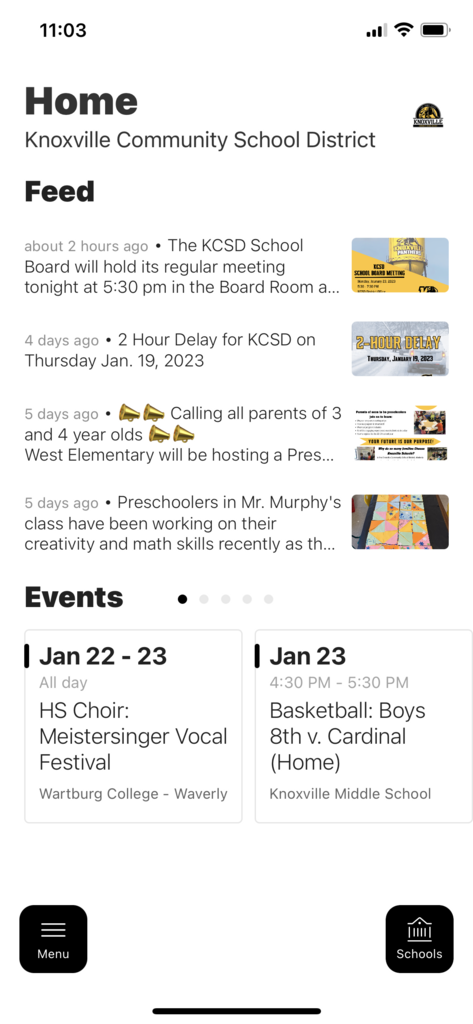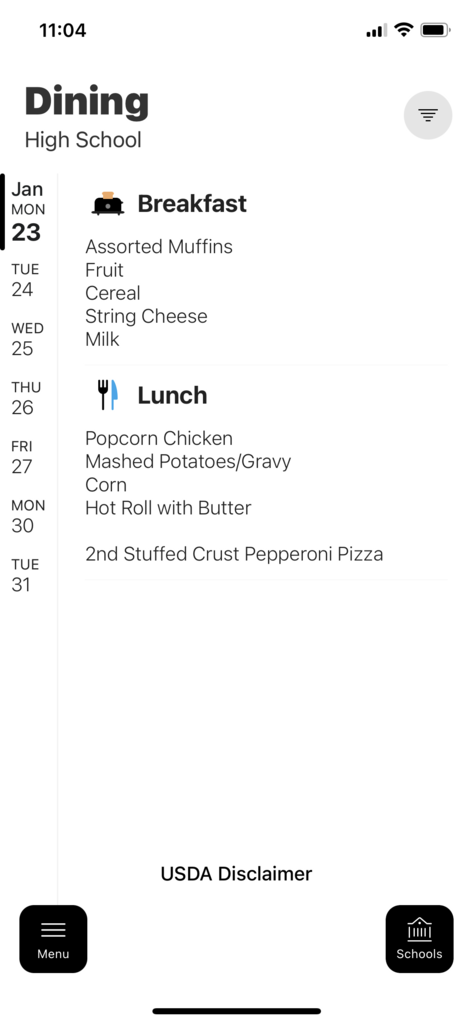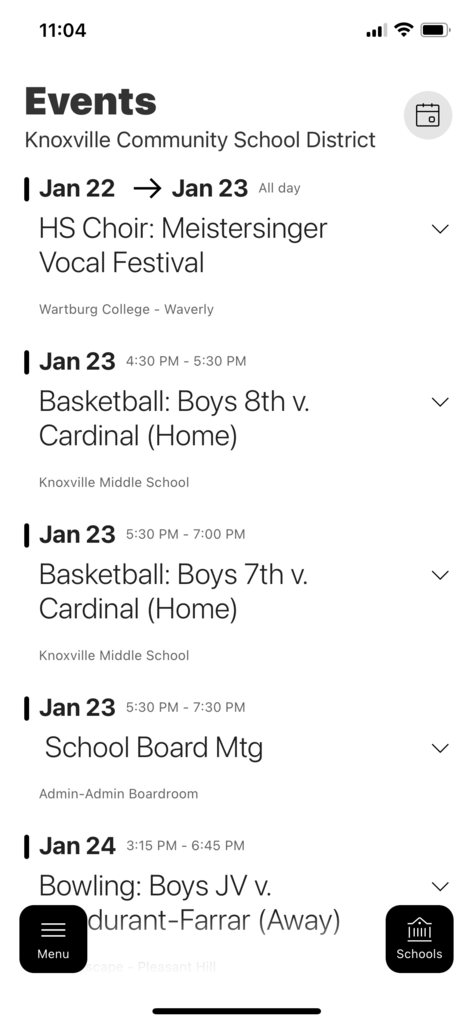 Check out all the activities our Panthers are involved in today! Make sure to get out at some point during the day to the Panthers vs. Cancer event at the High School to support the fundraising efforts!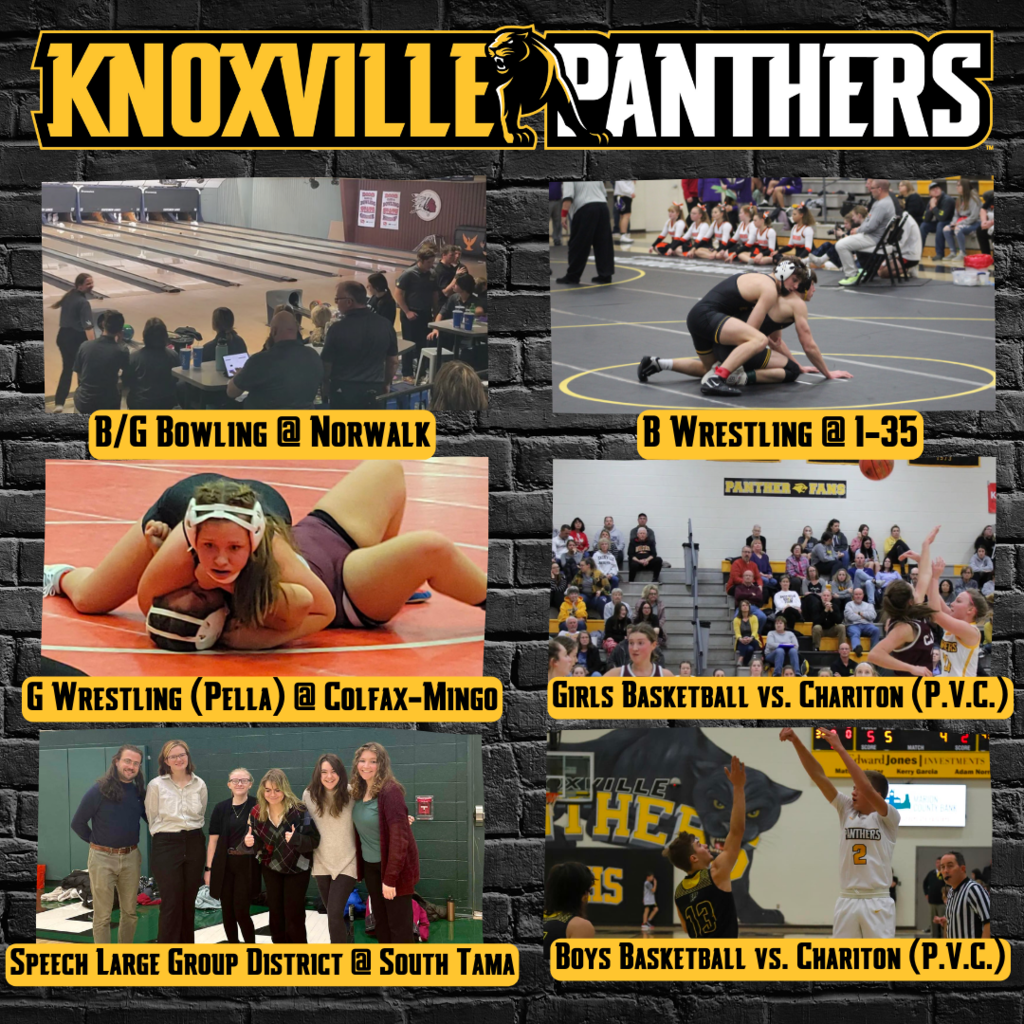 Busy night of KHS Activities!! Boys Swimming (Indianola) hosts the Conference Meet at the Indianola YMCA, starting at 5:15 pm. Girls Wrestling (Pella) hosts DCG in a dual tonight at Pella High School, starting at 5:30 pm. Boys Wrestling welcomes Ankeny to Knoxville for a JV/V Dual, starting at 6:00 pm. This match will be streamed at:
https://youtu.be/XTyCgc8tJdo
. Finally, Girls Basketball heads over to Oskaloosa, JV starts at 6:00 pm, and Varsity will follow at 7:30 pm. This game will be streamed at:
https://team1sports.com/IndiansNetwork/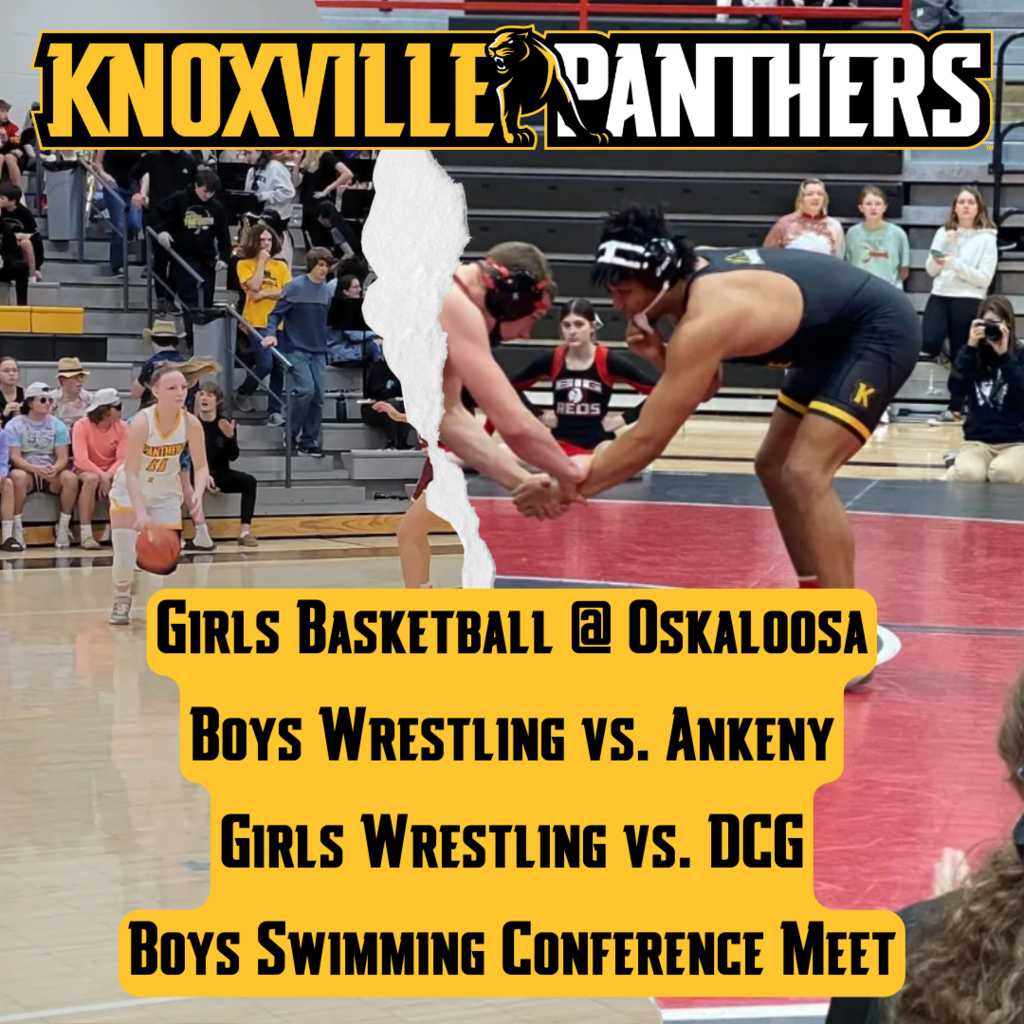 2 Hour Delay for KCSD on Thursday Jan. 19, 2023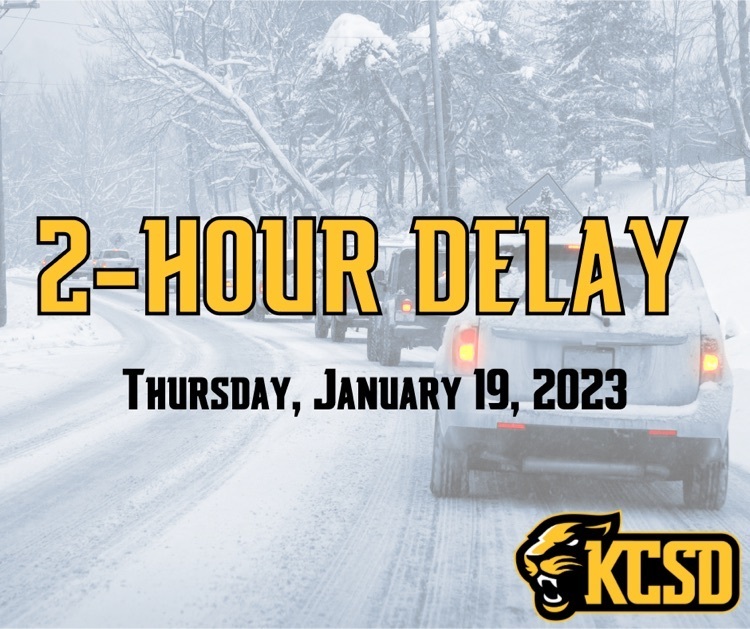 Tuesday Mega Night!! The Panthers welcome the Mustangs from Davis County to the gym for another SCC battle! Games start at 5:00, so get out and get loud!! Tune in live on the GoSCCTV Facebook page if you can't make it.
https://www.facebook.com/GoSCCTV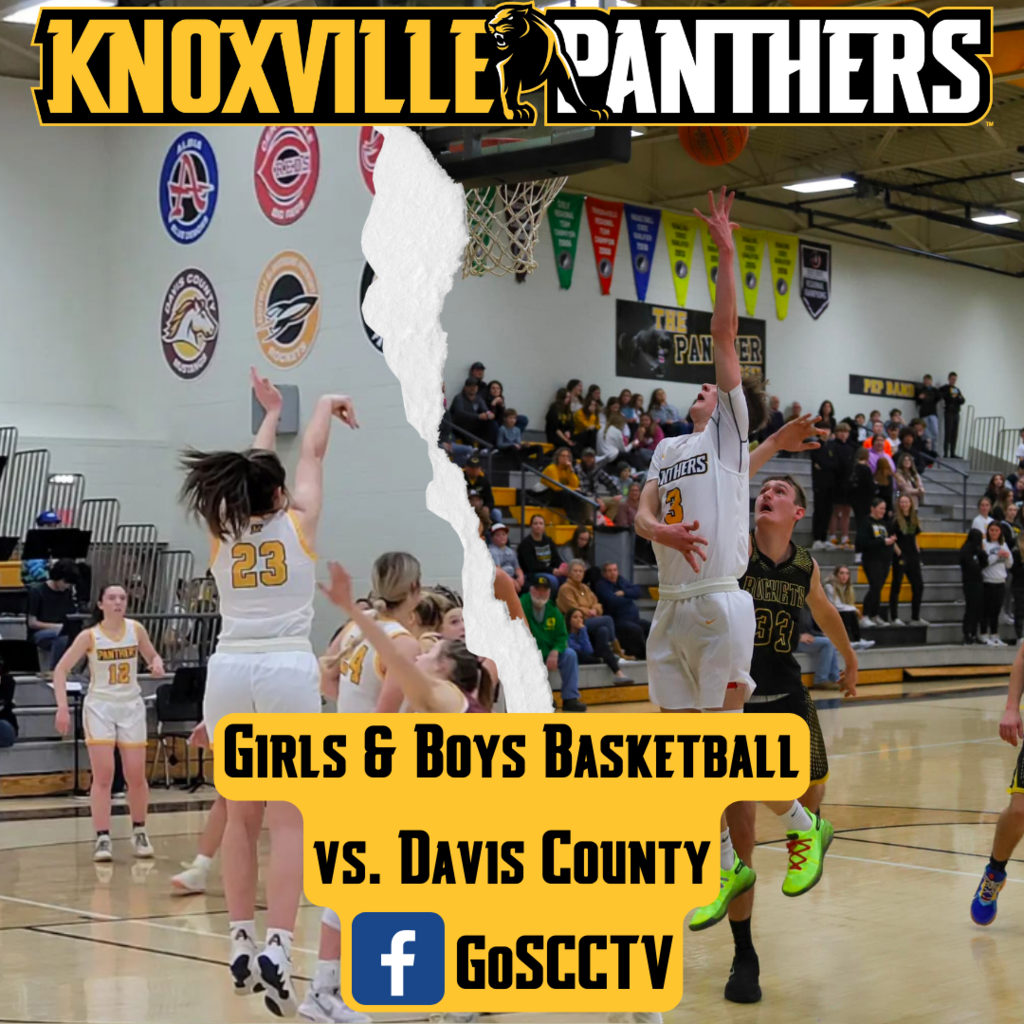 Our boys basketball team lost against a good Clarke team this past Friday night, 72-55. Our guys competed hard; it just wasn't our night. Here is an excerpt from an email we received this morning from a Clarke parent: "I am......a parent of one of the (Clarke) basketball boys. I wanted to commend your Boys Basketball team for what happened AFTER the game. I saw a few of them bring out garbage bags so I paid a little extra attention.....What I saw was your boys showing respect for our gym by cleaning BOTH sides of the bleachers......Please let those players and parents know it did not go unnoticed. And THANK YOU for teaching these kids a lifelong lesson of respect, doing the right thing, and lending a hand when needed. I am sure our custodians appreciated it as well."

Who is ready for this week?!?! Panthers vs. Cancer is THIS Saturday!! Let's pack the gym!! Tons of other great opportunities to see all our Winter activities in action!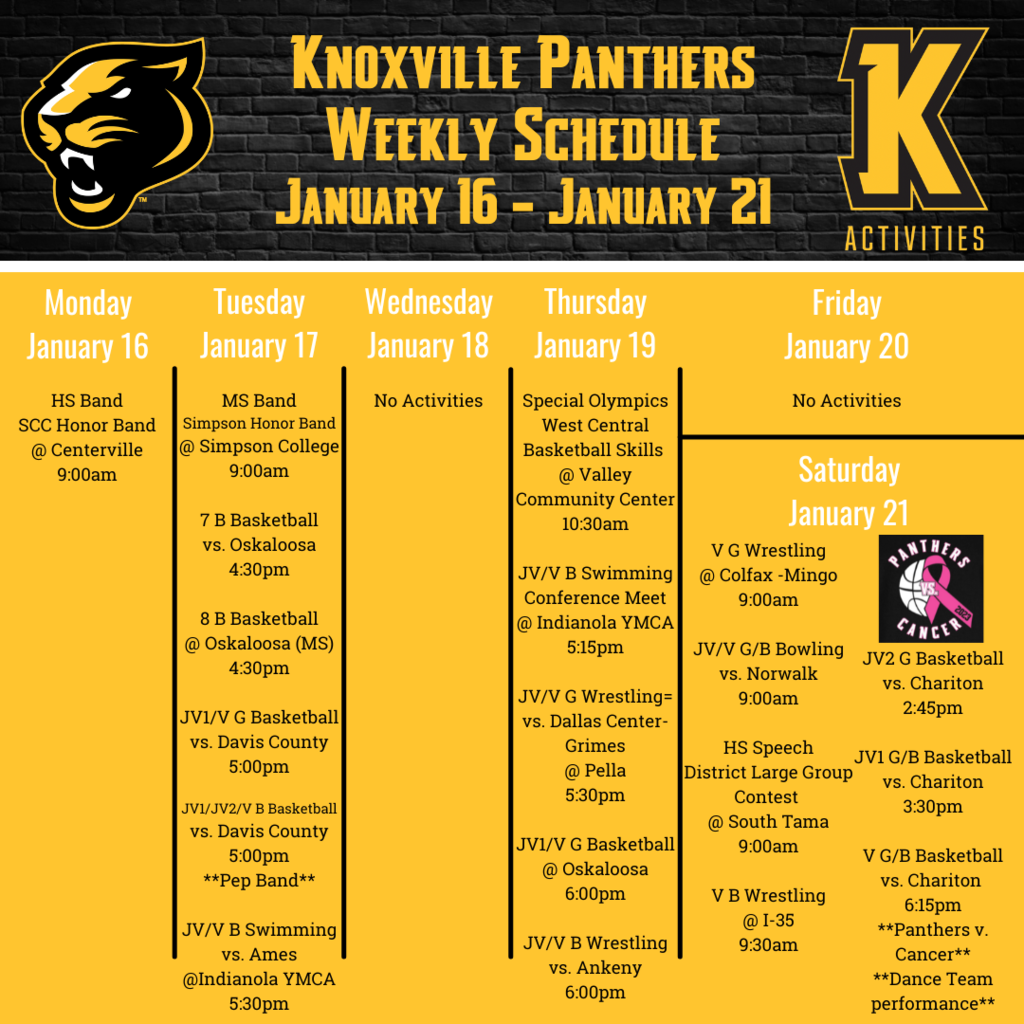 🚨🚨 Reminder 🚨🚨 No School Monday, January 16th for Staff Professional Development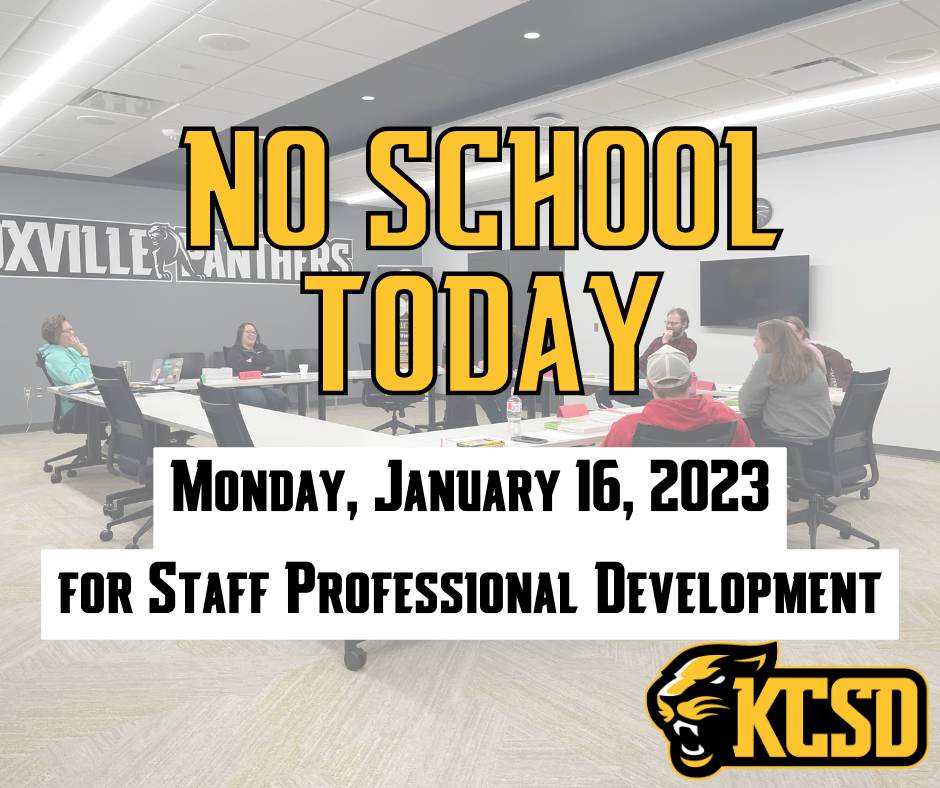 Tonight the Boys and Girls Basketball teams travel south to Osceola to take on the Clarke Indians! Let's pack the gym to support these teams tonight! If you can't make it, tune in here:
https://www.youtube.com/@clarkecsd4996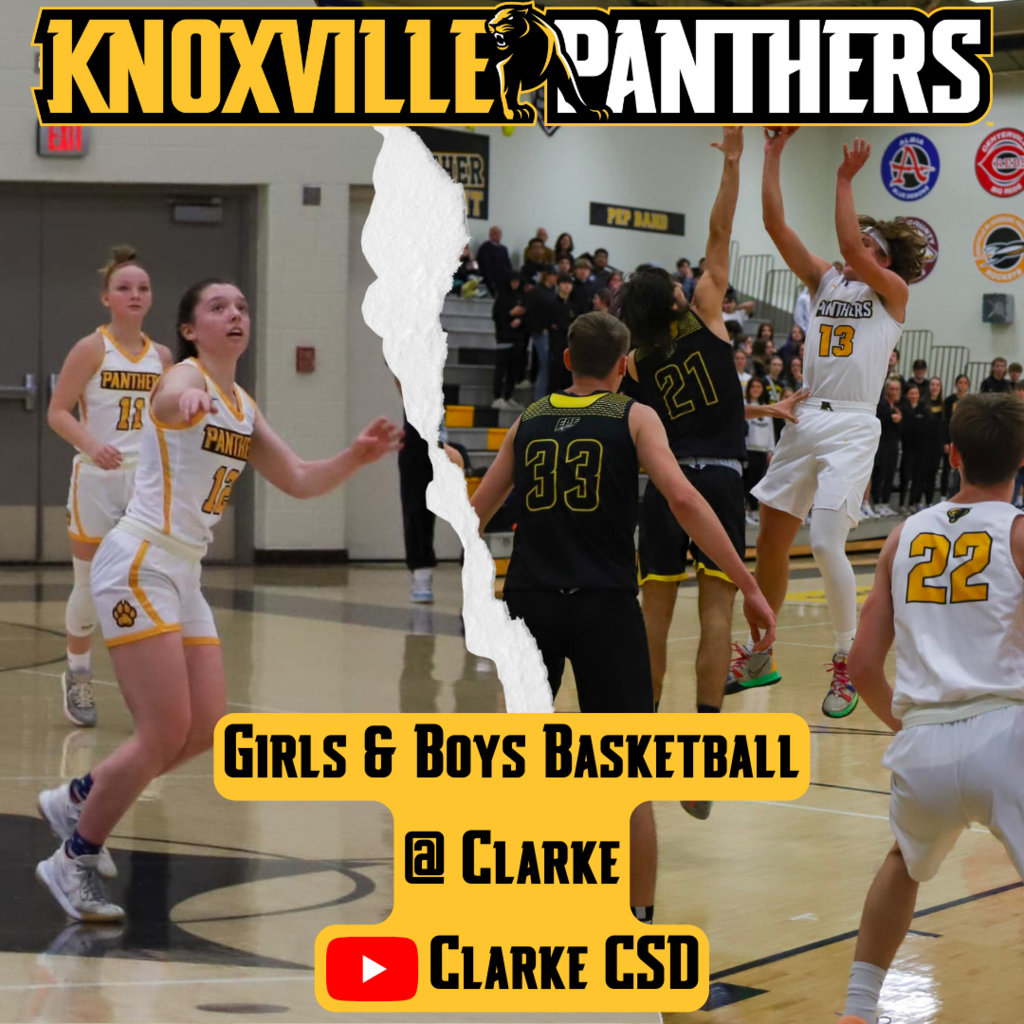 Lots of KHS students in action today across a couple activities! The Band is over in Indianola today for the Simpson College Honor Band. That gets started at 9:00 am this morning. Then later tonight, both JV and Varsity Boys Wrestling teams take the long trip to Centerville to take on Centerville and Chariton in a Double Dual! Best of luck to all the Panthers in action tonight!!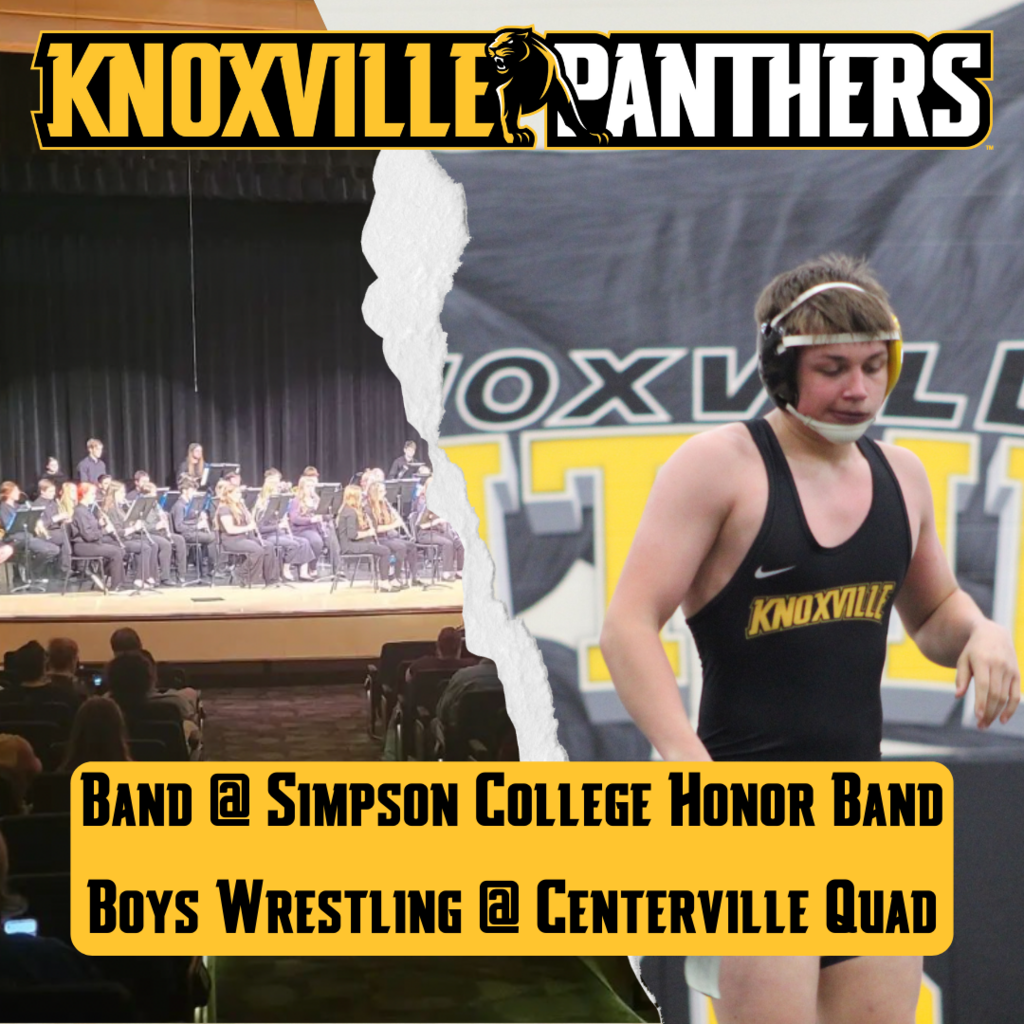 We've got a busy day of KHS events, let's get out and support all of our student-athletes! Girls and Boys Basketball hit the road to SCC foe, the Cardinal Comets. The Boys Swimming team (Indianola) heads to Ankeny to face the Hawks. The Girls Wrestling team (Pella) host a tournament at home. Let's go Panthers!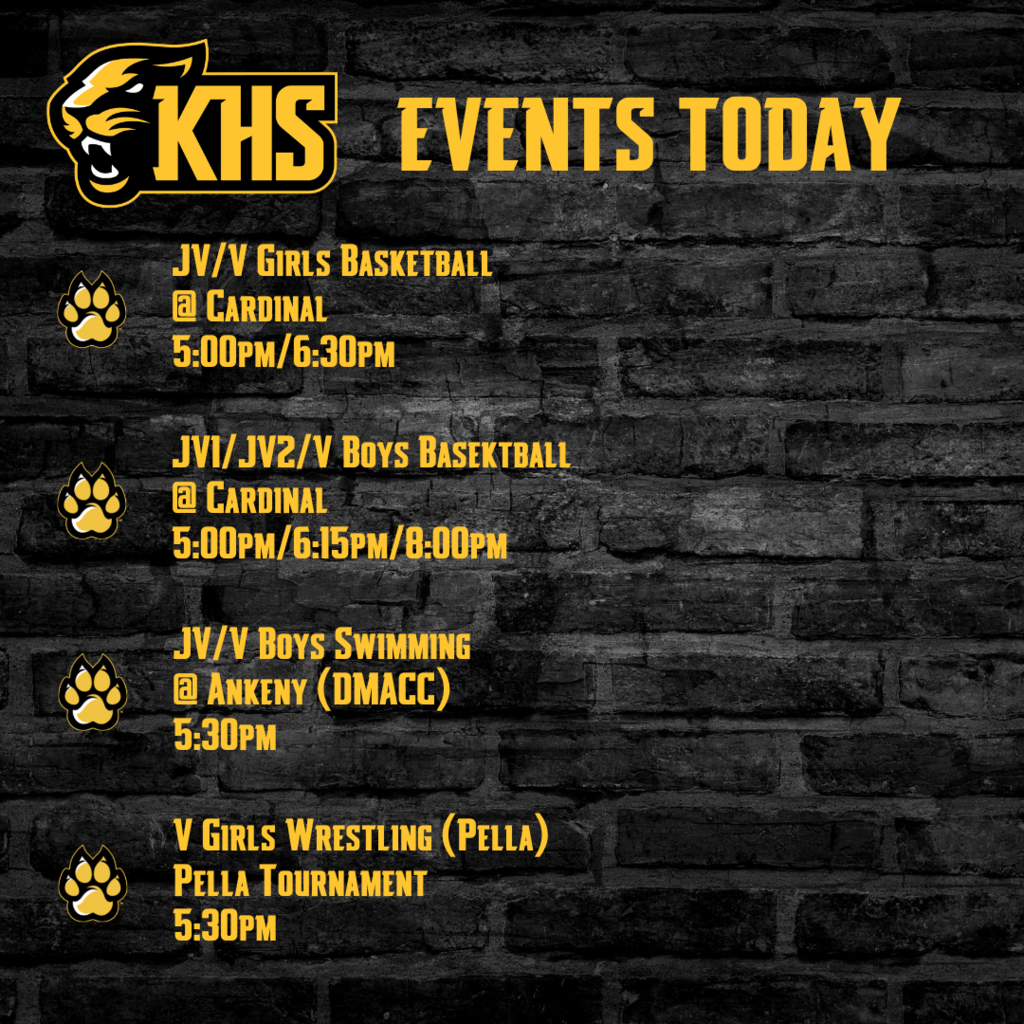 The Basketball teams take over home court again! Both teams will take on the Pella Christian Eagles tonight in a non-conference matchup! Get out and support these great teams as they come off big conference wins over Albia on Friday night! Watch live here:
https://www.facebook.com/GoSCCTV