Our High School students in Foods class recently had some visitors from the Army Recruiting Center in Des Moines. Two military officials came down to put on a cooking class for these students and talk about their role within the military. This was a great opportunity to learn more about careers in the culinary field.
Post from Enlisted Aide Apprenticeship Program:
"MSG Windhurst & MSG Vereen showed high school students some cool cooking skills that are available as a Culinary Specialist in the Army!!
A special thank you to the students and staff of Knoxville High School for hosting the Enlisted Aide Apprenticeship Program we greatly appreciate your hospitality."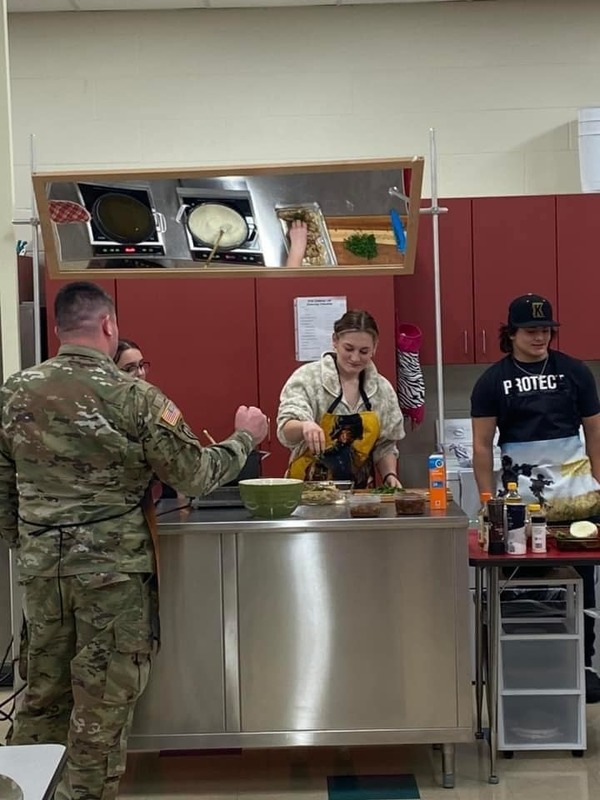 .